Mountain Bike Armor Design Ideas, Tips and Tricks
Before riding a mountain bike, bikers must put on a helmet and other safety gear to protect themselves from injuries in the event of a collision. In general, the most vulnerable body parts in a bike accident are the trunk, back, spine, elbows, knees, and collar bones. Mountain bike body armor design ideas come in a range of shapes, sizes, and designs, each providing varying amounts of protection. In this article we'll discuss different mountain bike armor design ideas and when they should be used. 
Mountain bike armor design ideas include chest and torso vests, short sleeve padded T-shirts, long sleeve padded T-shirts, and full upper body protective suits for chest protection. For head protection, choose between a half-shell, full-face, or convertible helmet. For elbow protection, choose between soft shell sleeves, hard shell, and forearm elbow guards. For knee protection, choose between soft shell knee sleeves and hard shell guards. For eye protection choose between sunglasses and goggles.
It is important to know what armor is available as explained in our detailed guide to mountain bike armor pieces so that you can choose exactly what you need. But with all this talk about armor and having to protect yourself, is mountain biking beneficial for you? It most definitely is as the experts from WebMD explain in this article.
MTB Body Protector Designs
1. Chest And Torso Armor Vests
In this article from the Journal of Knee Surgery, Sports Traumatology, and Arthroscopy, the authors discuss how most MTB injuries are minor (75%) including skin wounds and simple contusions, however, 10% were major injuries that required hospitalization. Chest armor provides maximum impact protection for areas that are included in these major injuries. Chest and torso armor vests like this are often spine protectors with extra padding for the chest and torso. They're worn to protect your chest and ribs if you're hit hard in the chest. 
The outside shell is usually made of durable polyethylene that is shock- and wear-resistant as well as strong enough to withstand collisions. The vest contains a soft EVA foam padding on the inside that provides cushioning and protects the skin against bumps while remaining comfortable against the body. Because the back, chest, and torso are more vulnerable to injury risks when mountain biking, this style of vest is a must-have accessory. It has the ability to make your journey safer and more comfortable.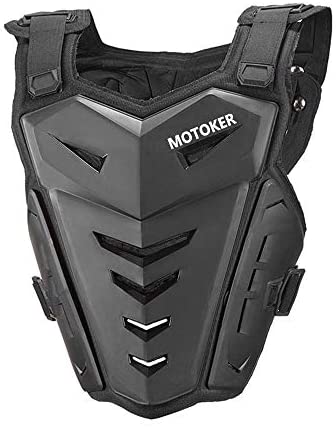 2. Protective Short-sleeve T-Shirt
Short-sleeve shirts with protective inserts, like this, can be worn under riding jerseys to provide extra protection in key places including the shoulders, ribs, back, and collarbones. The highly breathable fabric allows for ample airflow while remaining light enough to be worn underneath a riding jersey. During an accident, a high-quality protective tee shirt will keep the contoured armor in place, whereas a low-quality tee shirt will cause the armor to move away from your body.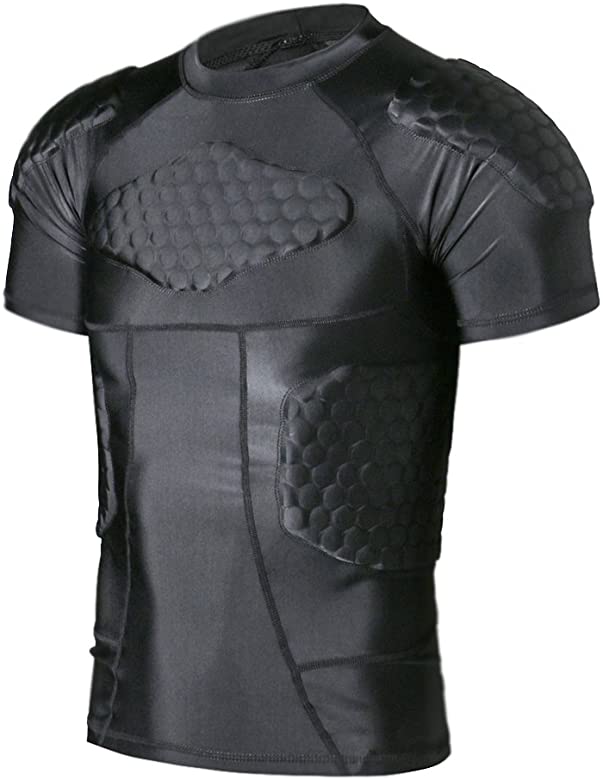 3. Protective Long-sleeve T-Shirt
This type of long-sleeved protective T-shirt is often an elastic, nylon T-shirt with padding in the shoulders, chest, lower back, and ribs to provide good protection for these areas of the cyclist's body. The T-shirt is made to absorb shocks in the event of an accident and to keep any armored item worn over it firmly on the body, hence increasing protection. The T-shirt has also been shown to be particularly effective for moisture-wicking. In the winter, it keeps the body warm, while in the summer, it keeps the body cool. Invest in a high-quality one to ensure the best results. Check out our article that provides more tips and tricks for mountain bike armor heating and cooling.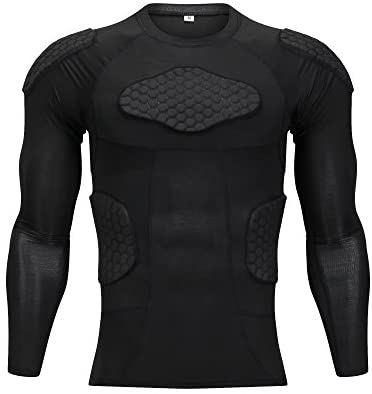 Full Upper Body Armored Jacket
A full upper body armored jacket like this is a terrific solution not only for chest protection, but also for shoulders, elbows, forearms, chest, back, and torso. The jacket is made of tough exterior plates with a shock-absorbing foam lining on the inside. The strong exterior plates are composed of high-impact PE plastic with EVA protecting cushions to protect the regions they cover. These protective cushions get tougher in sensitive areas to provide further protection. It's important to remember that high-quality, lightweight jackets are the ones that will give you the greatest protection. If you are interested in replacing your armor then our article provides all the necessary steps for choosing the best mountain bike body armor upgrades.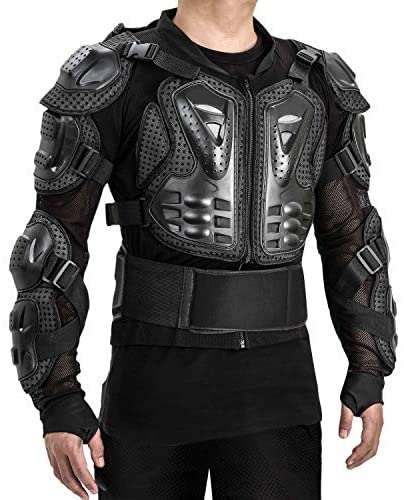 Mountain Bike Elbow Guard Designs
1. Soft Shell Elbow Sleeve 
A soft shell elbow sleeve like this is a thin, soft sleeve with a little pad on the elbow area that isn't particularly hard but still provides some shock protection. This design is breathable and lighter compared to the hard shell elbow sleeve, which allows the cyclist to ride in complete comfort. Although the level of protection provided by this design isn't the highest, it is indeed still adequate for everyday short rides because it reduces impact to a large extent.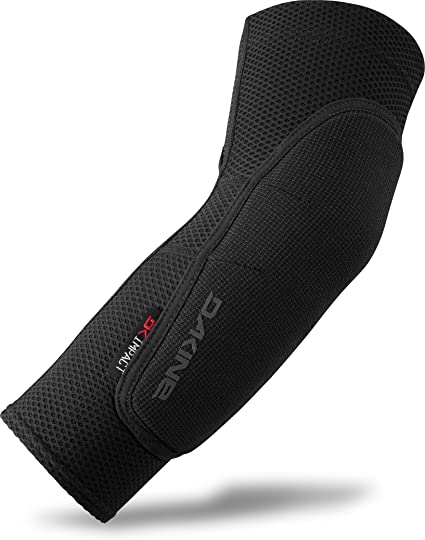 2. Hard Shell Elbow Guard
Another popular kind of elbow guard that has shown to be quite successful in terms of protection is a hard shell elbow guard (like this). Elbow guards with this design provide impact protection and protection against scrapes for the elbow and a little region around it. They're made with a tough, durable cap that goes over the elbow. These guards are flexible and comfy, with an inside grip to keep them in place while riding. Because the hard cap is shock resistant and provides better coverage of the elbow joint, a hard-shell elbow guard provides more protection than a soft elbow sleeve in terms of protection. Mountain bike armor durability is discussed in greater detail in our study of injuries and warranty.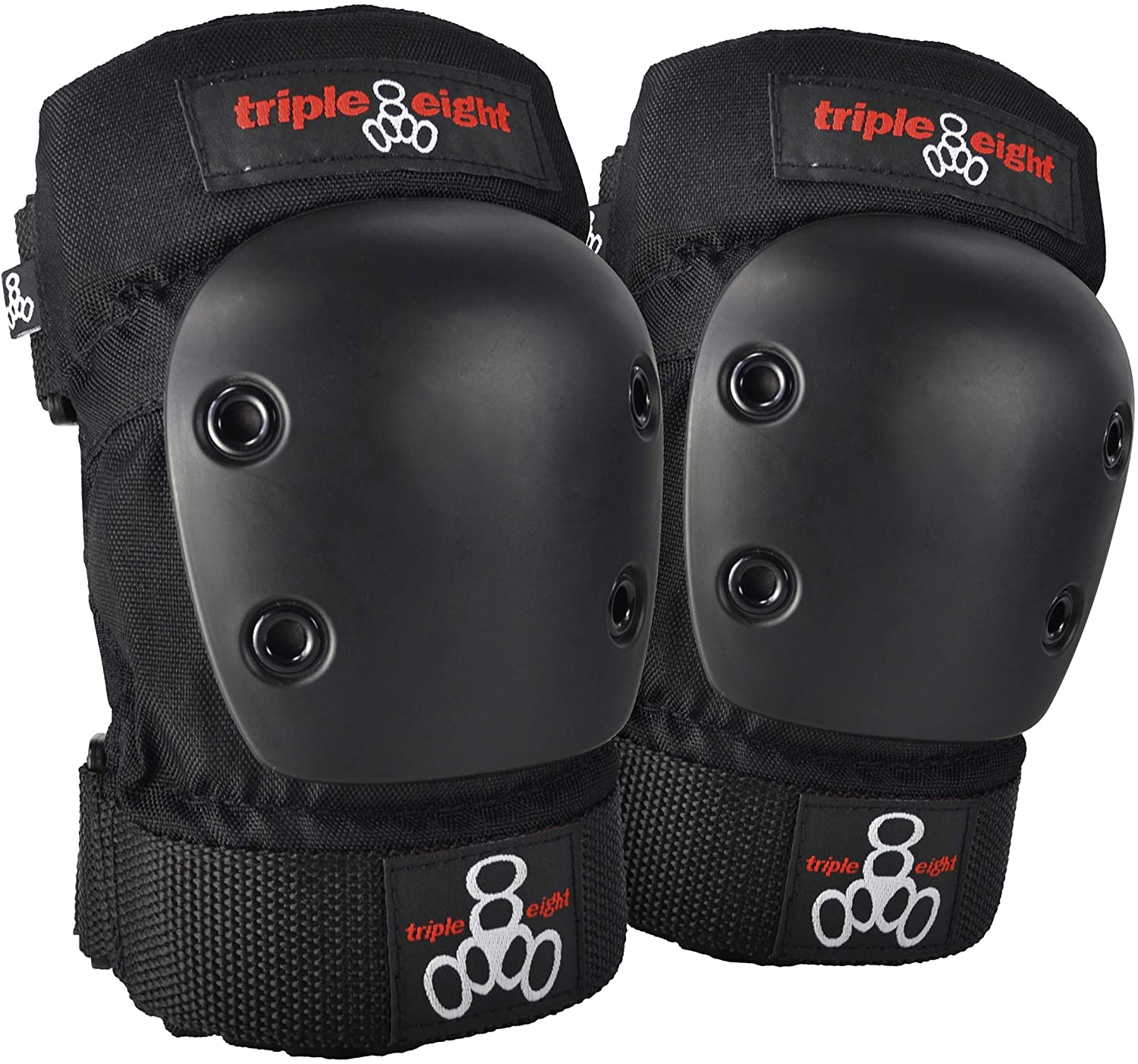 3. Forearm + Elbow Guard
With a cushioned design, padded arm sleeves with elbow guards like these provide excellent protection for your elbow and forearm, protecting you from serious injuries in a collision. The padded elbow sleeve is soft, breathable, elastic, and robust. It absorbs perspiration and keeps your arm cool and dry, which offers you a comfortable ride. The forearm and elbow guard is a great design because it promotes optimum protection to the elbow joint and forearm. These guards are not designed for impact as much as they are designed for scrapes and scuffs.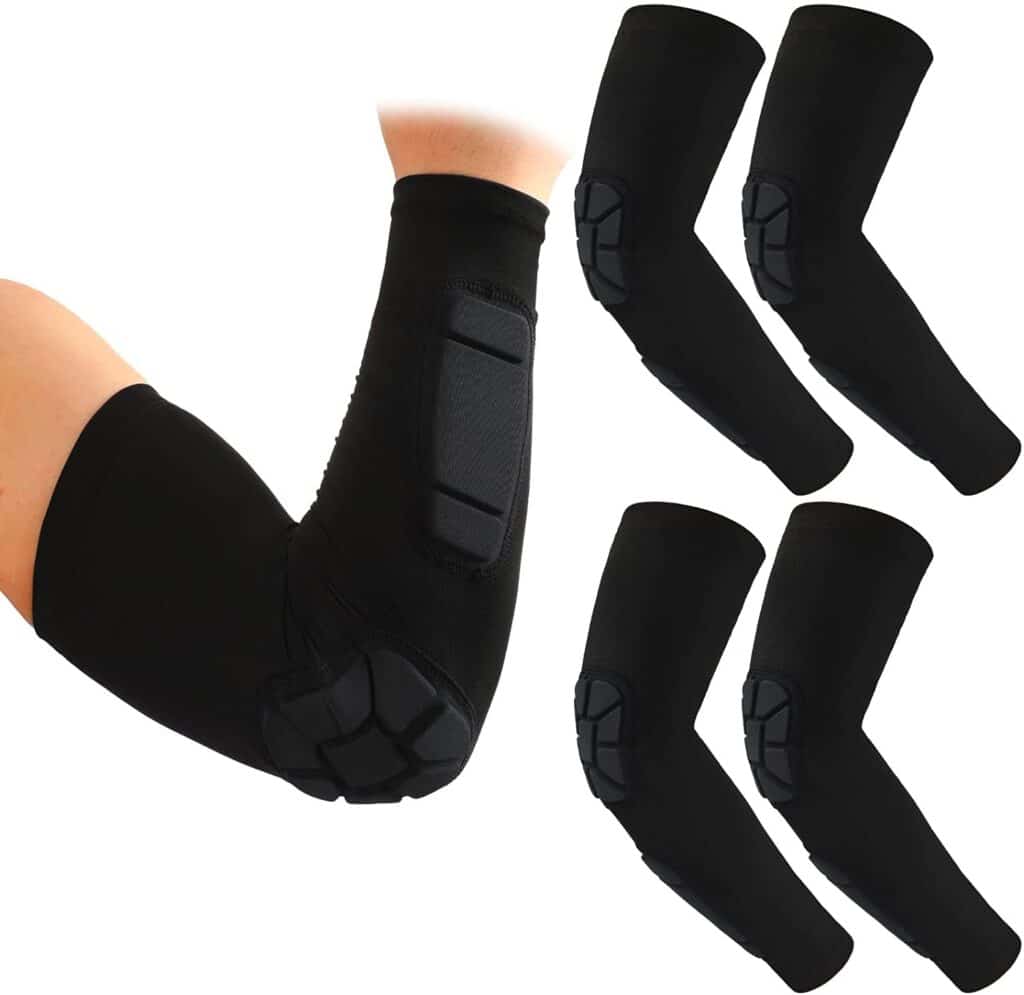 You may also wonder if you can build muscle biking and if mountain biking is good for core strength. If so, be sure to read our related articles to find out more!
Mountain Bike Helmet Designs
1. Half-Shell Helmet 
Half-shell helmets like these are designed for comfortable and light rides. They are ideal for individuals who are looking for an elegant helmet that is also lightweight and completely functional. They're made of durable materials that can withstand impact and heat, and they're not easily damaged. The outer shell is generally made of thermoplastic, fiberglass, or carbon fiber, whereas the inner shell is made of expanded polystyrene. The helmet also features cushioning on the inside for extra comfort. 
2. Full Face Helmet 
A full-face helmet like this is a mountain bike armor design that covers and protects the entire face. When compared to half lid helmets, this design provides the greatest protection by absorbing impact in the event of a collision. The helmet's liner and padding are fully removable and washable, ensuring that it stays clean and fresh. Furthermore, many air vents in the full-face helmet reduce wind resistance and keep riders cool while riding off-road. Despite the excellent protection it provides, some cyclists who are used to wearing lightweight helmets may find this design to be somewhat weighty.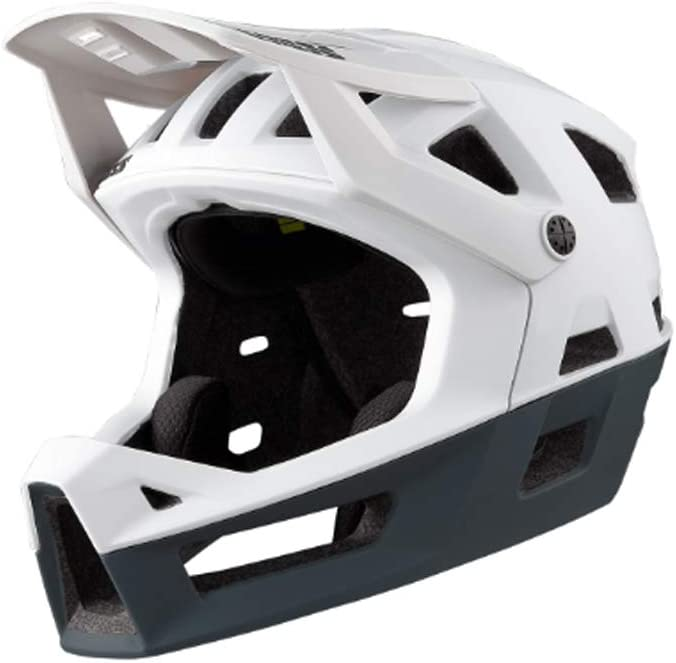 3. Convertible Helmet 
Convertible helmets like these are cycling helmets that can be worn as half-shell or full-face helmets. This helmet's design includes a chin guard that can be removed, allowing the cyclists to convert the helmet to their liking. Nonetheless, the helmet performs as well as a full-face helmet.
If you would like to know more about how the quality of helmets is tested then read our article that explains the methods for mountain bike armor qualification.
Check out this video tutorial by The Global Mountain Bike Network that explains the different MTB helmets that are available.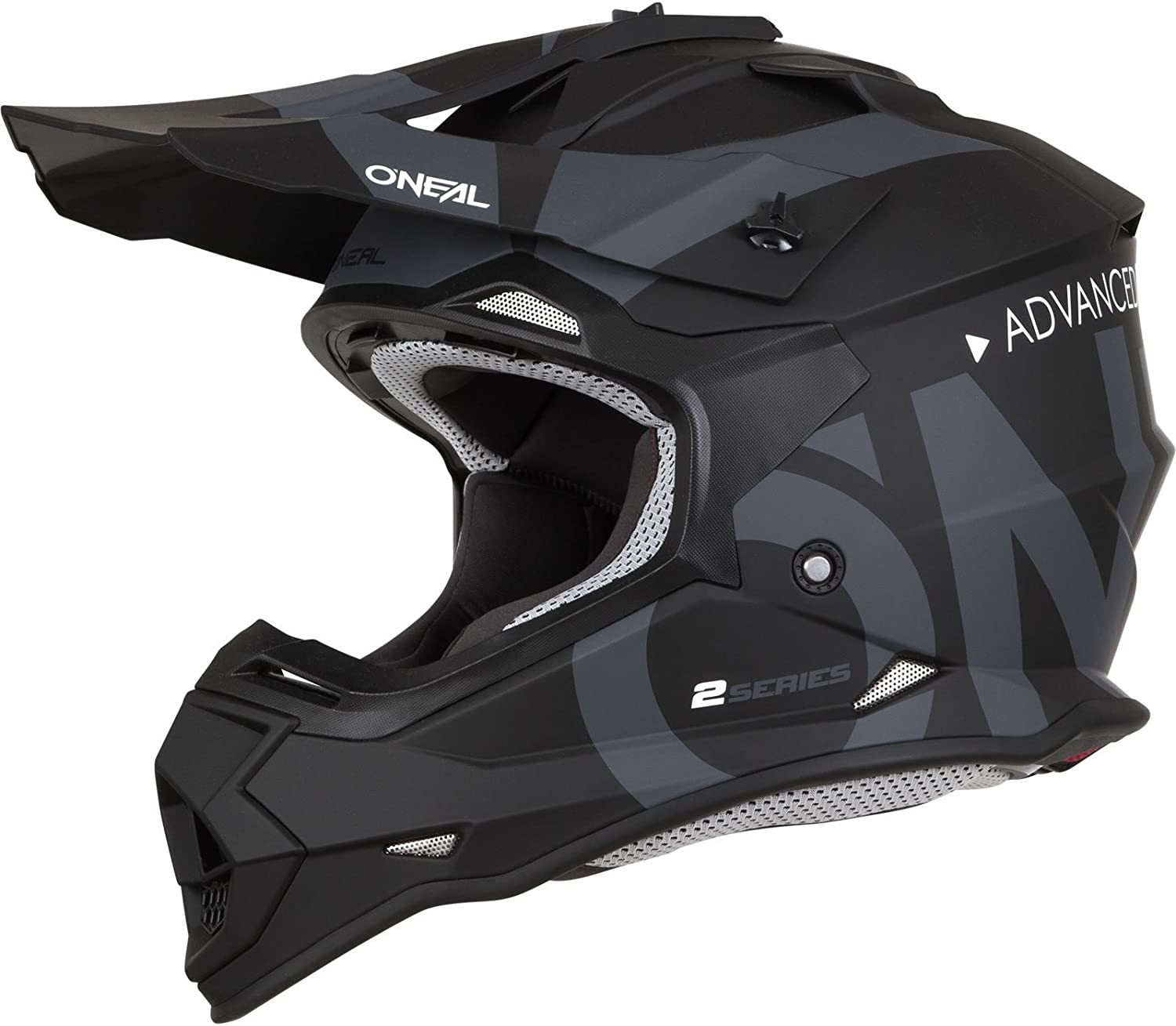 Mountain Bike Knee Guard Designs
1. Soft Shell Knee Sleeve 
Although the pad of a soft-shell knee sleeve like this is not particularly hard, it can provide some shock protection for the knee. This mountain bike armor design is made to absorb shocks and provide essential knee joint protection. A knee-protecting sleeve is far lighter and more breathable than a hard shell knee guard, allowing the biker to ride with maximum comfort while reducing sweating and heat. Although the level of protection provided by this design isn't the highest, it is adequate for everyday rides as it can reduce impact.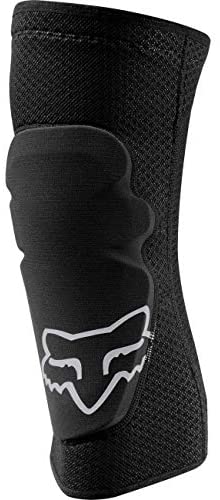 2. Hard Shell Knee Guard 
Hard shell knee guards like these consist of an abrasion-resistant, shock-absorbent, and robust Polypropylene shell and are padded with EVA foam for extra comfort and shock absorption. This safety gear will not shift, effectively reducing the risk of injury from accidents and falls. These guards are flexible and comfortable enough to allow the joints to move freely. Note that for downhill mountain biking it is more common to have iliotibial band friction syndrome and lower back pain according to Dr. Jeffrey Halbrecht at the Institute for Arthroscopy and Sports Medicine in San Francisco.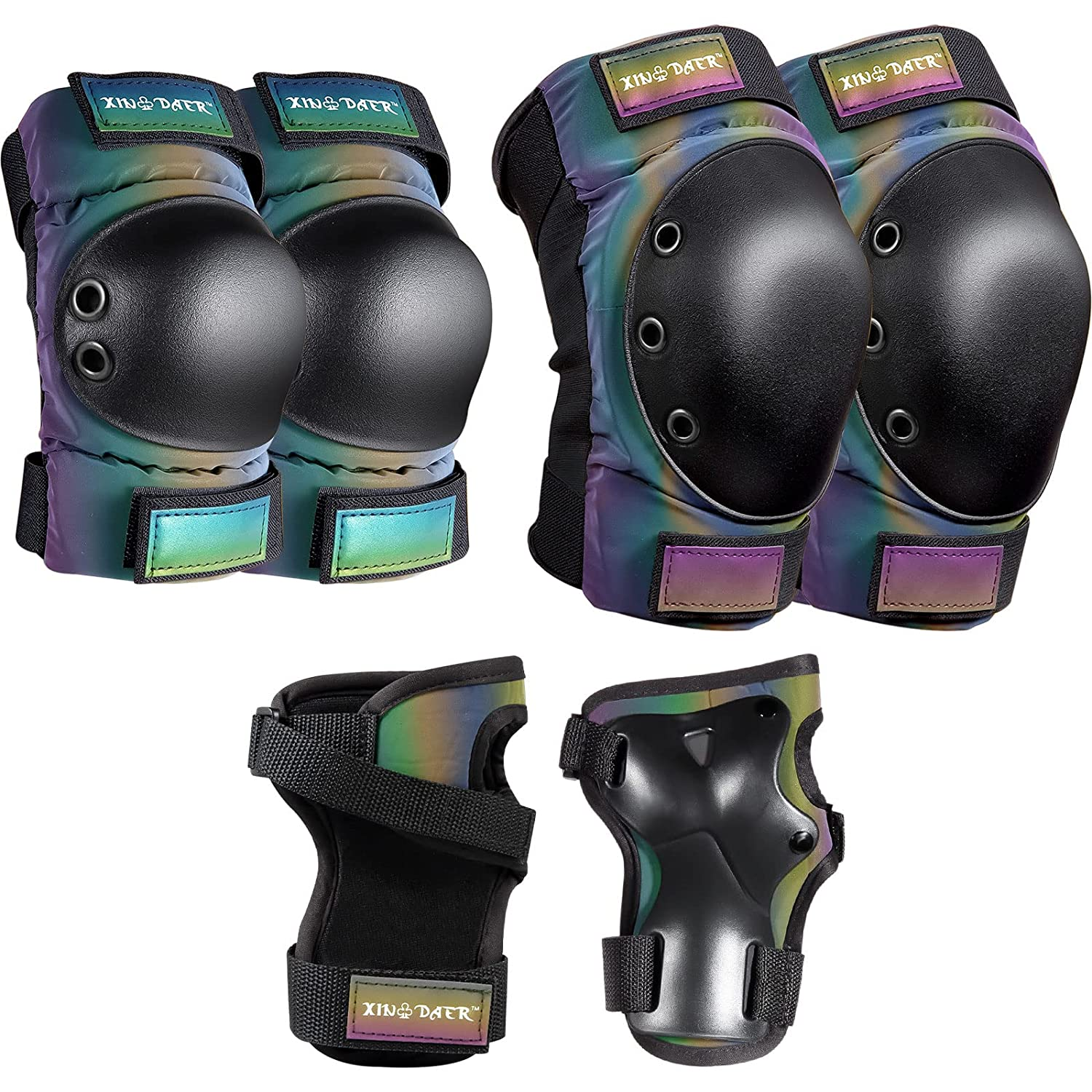 3. Knee + Shin Coverage 
A knee guard with shin coverage mountain bike armor design like this offers great protection for the knee and shin areas. The outer shell is thick and shock absorbing. On the inside, the design is padded with a plush lining for extra comfort and breathability. When compared to other forms of knee protection, a knee and shin guard is the best design for providing protection for the knee and shin.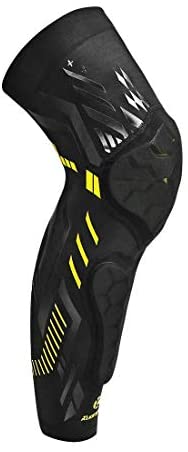 Mountain Bike Eye Protection Designs
1. Sunglasses  
As an eye protection tool, cycling sunglasses like these provide eye comfort while riding. The polarized lenses​ of these cycling sunglasses provide UV400 protection, blocking harmful UVA & UVB rays. They improve visual contrast and clarity and are suitable for fog and rainy days and for riding in the evening or in low light conditions. The sunglasses are also lightweight, comfortable, and sporty, but are prone to falling in the event of an accident.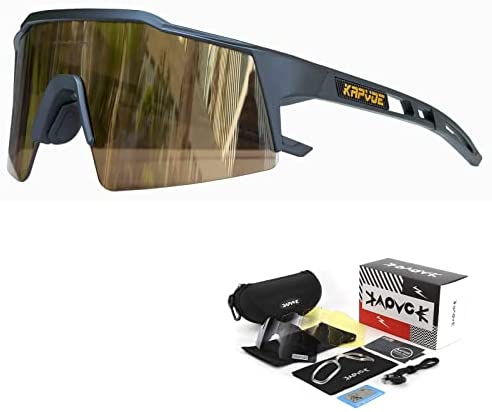 2. Goggles 
Goggles provide the best eye coverage and protection. They are more tightly fastened around the helmet than sunglasses and fit snuggly against the face, so they won't move or loosen. However, one disadvantage of goggles is that they are not too comfortable to wear on lengthy rides.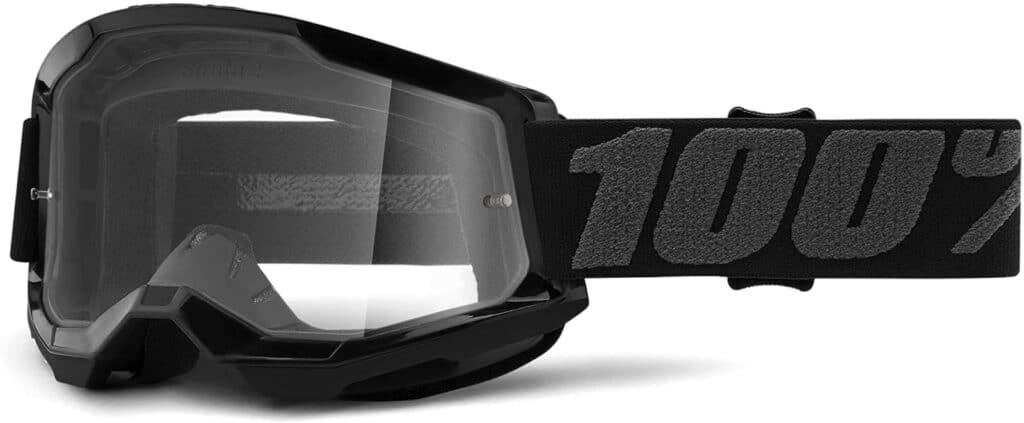 Disclosures
This website is a participant in the Amazon Services LLC Associates Program, an affiliate advertising program designed to provide a means for us to earn fees by linking to Amazon.com and affiliated sites.