Mountain Bike Armor Durability – a Comprehensive Study of Injuries, Armor Durability, and Warranty
Mountain biking is one of the best ways to exercise while spending time outdoors and socializing with other bikers. However, mountain bikers are at high risk of injuring themselves. While bruises and abrasions are not quite avoidable, mountain bike armor can protect bikers from severe injuries, such as deep lacerations, fractures, and concussions. Along with selecting the right type of armor, you should always consider warranty periods and how injuries may impact mountain bike armor durability and efficacy for safety concerns.  
Mountain bike armor durability depends on where the armor is used. The most common mountain bike injuries involve shoulder, clavicle, spine, chest, head, face, hand, wrist, knee, and elbow injuries, and armor covering those areas is damaged more frequently. Without damage, the effective mountain bike armor durability ranges from three years for helmets to five years for chest protectors. 
Below is a complete guide to common MTB injuries and how they affect armor durability. You will also find specific warranty and effective durability periods for different mountain bike armor components and brands. If you are a beginner biker and still haven't purchased a bike, check out our article about what mountain bike you should buy.
Mountain Bike Injuries and Their Effect on Armor Durability
Evidently, mountain bike armor durability is significantly affected by how often or how safely a biker rides the bike. This explains the fact that certain components of MTB body armor need to be replaced more frequently than others. 
The most common mountain bike injuries include shoulder and clavicle injuries, spine and chest injuries, concussions and broken facial bones, hand and wrist injuries, and knee and elbow fractures. 
For increased safety, many bikers use specialized pedals such as clipless pedals. If you would like to know more about the benefits of clipless pedals check out our article. 
Here are the five most common mountain bike injuries and how they affect body armor durability.
1. Shoulder and Clavicle Injuries
Shoulder and clavicle injuries among mountain bikers often involve instability and damage to shoulder joints, rotator cuff injuries, and clavicle fractures (a broken collarbone). 
According to this case study conducted by Enduro World Series, 315 out of 1230 mountain bikers (25.6%) reported shoulder or clavicle injuries.
While this mountain bike body armor protects bikers from injuring shoulders and clavicles, they might still fall off the bike, especially when riding on rough terrain. Although MTB accidents are pretty much unavoidable, wearing protective gear prevents severe injuries that require time to heal. However, no matter how mild an injury is, it still affects mountain bike armor durability. 
Mountain bike shoulder and collarbone injuries usually impact full-body armor. Damage to your MTB armor will largely depend on its material. In the case of padded full-body armor, shoulder and clavicle injuries might rip the fabric off and make it useless for future rides. If you use a hard shell full-body armor or armor featuring rubber details, shoulder and collarbone injuries will most likely cause minimal damage, allowing you to reuse the armor. Hard-shell body armor is more durable than softer padded armor.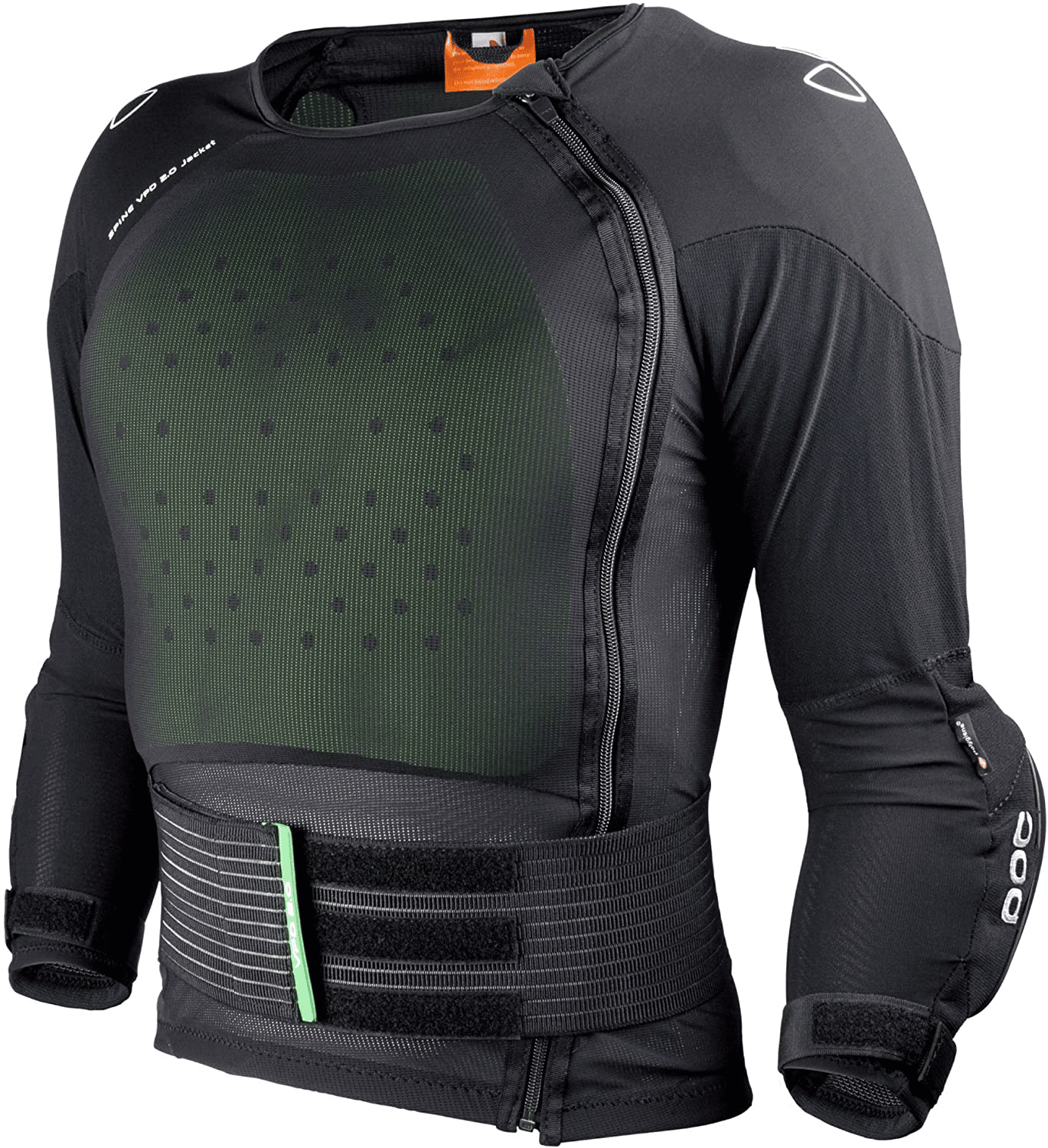 2. Spine and Chest Injuries
Many mountain bike incidents lead to spine and chest injuries. While some cases range from mild to moderate, others are pretty severe and it may take from a few months to a whole year for bikers to make a full recovery. 
According to this research paper from the Canadian Journal of Surgery, 34.1% of 49 severely injured patients reported chest injuries and 65.3% of mountain bikers also suffered from spinal injuries. 
When it comes to spine and chest injuries, MTB chest armor with a back protector like this is impacted the most. Similar to full-body MTB armor, chest armor can also be padded or made with rubber protectors. While rubber chest armor with a back protector provides extra protection for mountain bikers, it is also more durable and lasts longer compared to padded chest armor.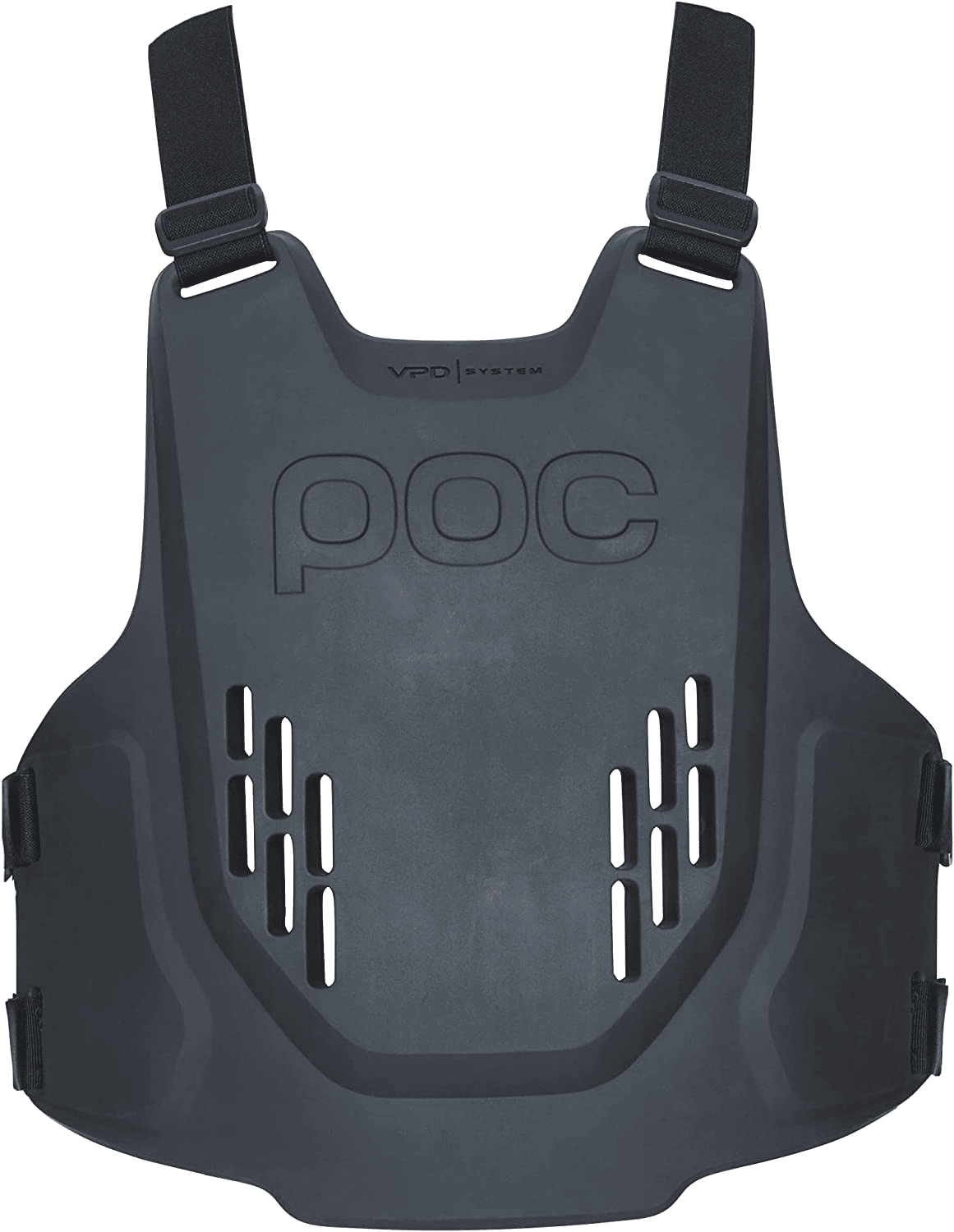 3. Head and Face Injuries
Head and facial injuries, such as concussions and facial bone fractures, are also common among mountain bikers. 
According to Enduro World Series, 1 in 263 EWS riders suffered a concussion, and head injuries made up 9% of all injuries (n=188). As noted in this Sports Injuries overview of mountain bike injuries, 55% of injured mountain bikers suffered facial bone fractures. 
Mountain bike helmets have to pass the most rigorous mountain bike armor qualification standards, as we discuss in another one of our articles. Although durable mountain bike helmets like these protect bikers from serious injuries, traumatic brain injuries and facial bone fractures cannot always be avoided. Evidently, MTB helmets are significantly impacted by head and facial injuries. At this point, the helmet is no longer functional and must be replaced with a new one.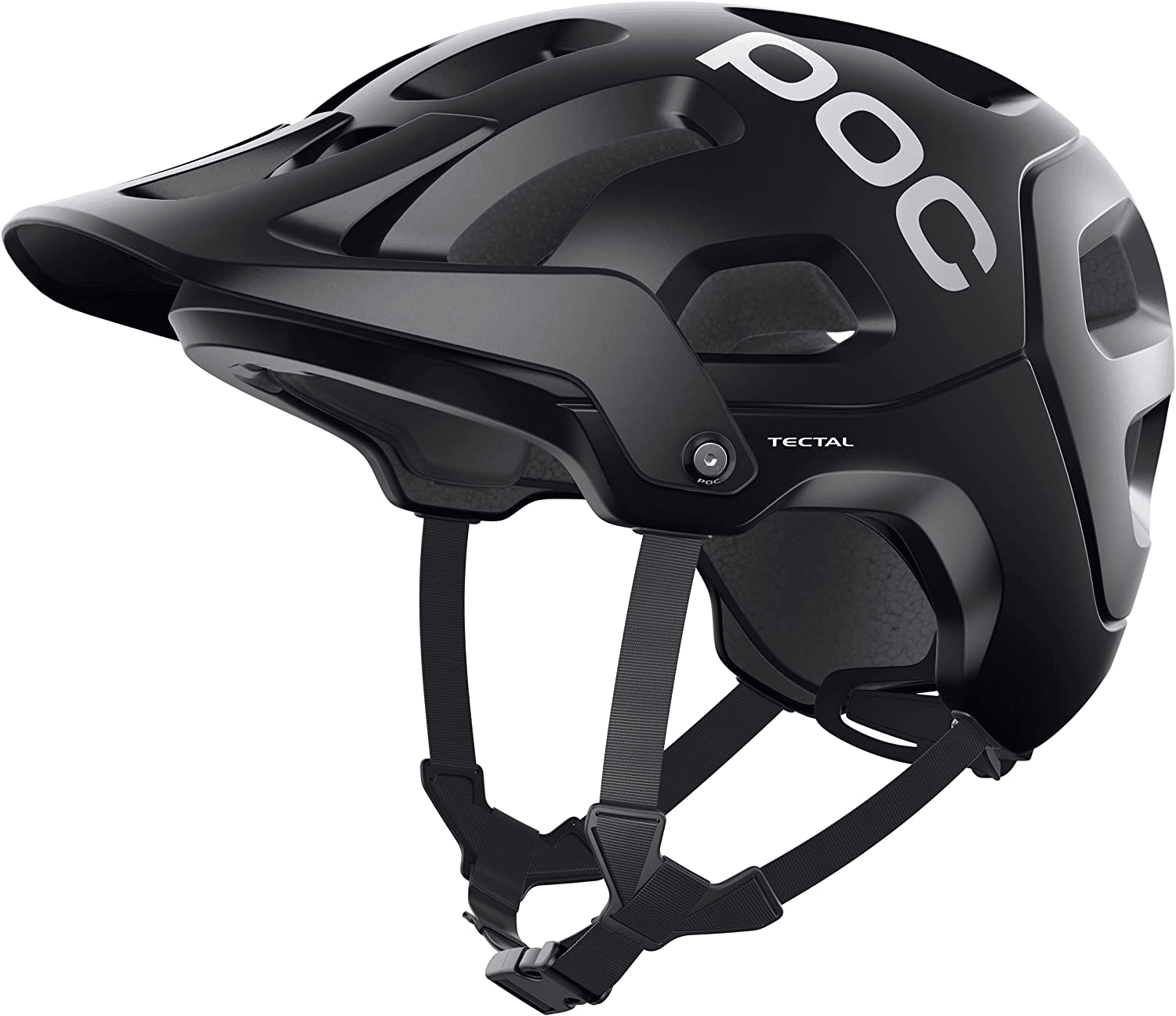 4. Hand and Wrist Injuries
Hand and wrist injuries from mountain bike falls are pretty much inevitable. While mountain bike gloves can protect bikers' hands and fingers from scratches and abrasions, they do not really prevent wrist bone fractures, finger fractures, jammed fingers, wrist ligament tears, and others. 
According to this National Centre for Biotechnology Information study of acute hand and wrist injuries among recreational mountain bikers, 114 hand and 103 wrist injuries were reported out of 765 unique emergency visits and a total of 1,079 general injuries. 
Hand and wrist injuries typically impact mountain bike gloves. Oftentimes, heavy-duty gloves develop tears that are hardly noticeable. If this is the case, MTB gloves can definitely be reused. During more serious mountain bike accidents, hand and wrist injuries might cause irreversible damage, making MTB gloves nonfunctional. Before deciding on the gloves that you want to purchase, check out our article about how to choose mountain bike gloves with grip.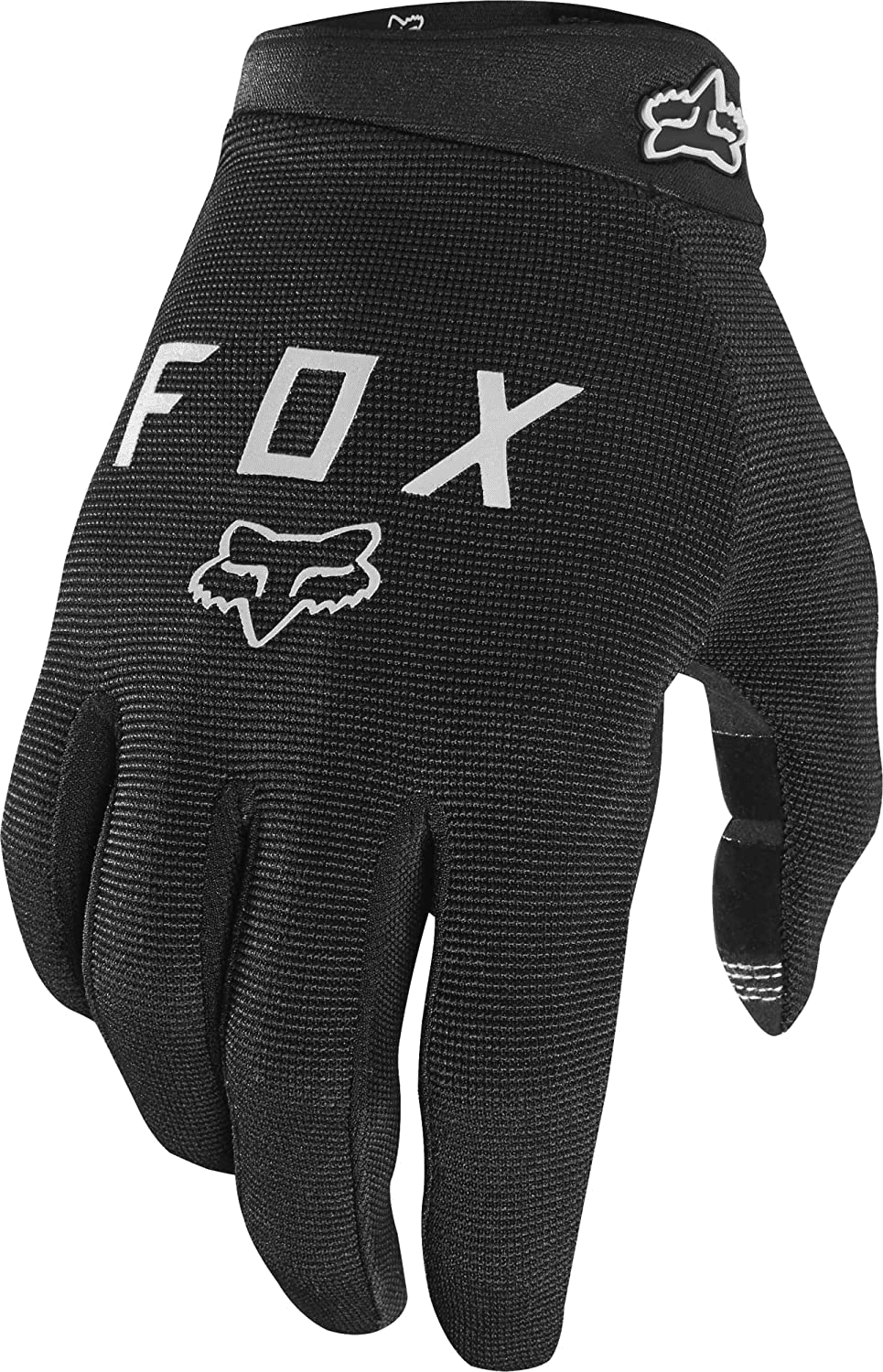 5. Knee and Elbow Injuries
Knees and elbows are two of the most prevalent areas to get injured among mountain bikers. Potential knee and elbow injuries as a result of bike falls include lacerations, contusions, a torn meniscus, tendon tears, torn ligaments, and others. 
As reported by Enduro World Series, 27 out of 179 injured riders experienced knee and elbow wounds and fractures. 
Whether you are using a hard shell, rubber, or padded knee and elbow guards, injuring your knees and elbows means that your protectors will also be damaged. If there are a couple of scratches on your knee and elbow guards, a replacement is not necessary. However, cracks or tears on knee and elbow pads mean that they are no longer capable of providing sufficient protection and may need to be replaced with knee guards like these and elbow guards like these.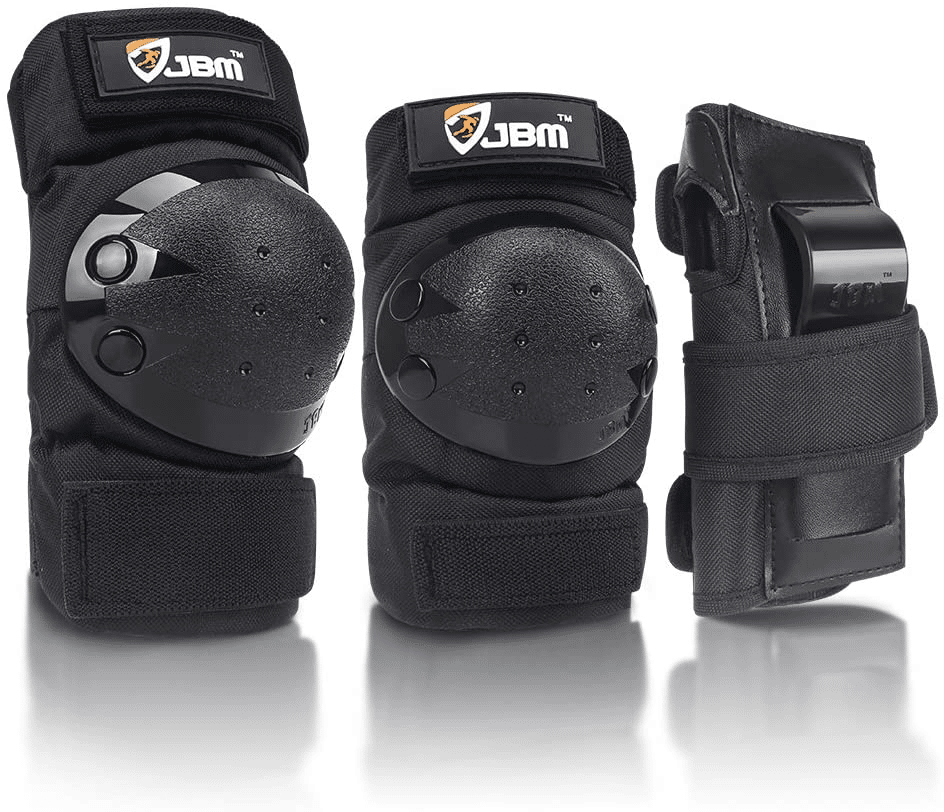 You might also find interest in learning how to choose the best mountain bike body armor upgrades. If so, be sure to check out our related article for more information. Additionally, our related guide on how to buy downhill mountain bike armor might also provide you with more tips and tricks before making any purchases.
Mountain Bike Armor Warranty and Effective Durability
While a mountain bike armor warranty period is determined by the manufacturer brand, its effective durability largely depends on the intensity under which the product is used or the number of injuries experienced by the biker. 
Mountain bike full-body armor typically has a 1-year warranty. Mountain bike helmets usually have a 1-year to 5-year warranty, while knee pads and elbow pads typically have a 1-year warranty. Mountain bike gloves generally have a 1-year to 2-year warranty. Chest armor typically has a 1-year warranty, which covers manufacturing or material defects but does not cover normal wear and tear or the damage caused by accidents (rips, tears, and cuts). 
Below are five common types of mountain bike body armor along with their warranty periods and effective durability. Keep in mind that the warranties only apply to products that you purchase from original companies or authorized sellers.
1. MTB Full-Body Armor
Mountain bike full-body armor like this is a type of armor that protects your shoulders, clavicles, arms, chest, and back. This type of body armor is typically affected during serious bike falls or crashes. However, minor injuries might not even damage the armor. 
While full-body armor made of fabric and padded material offers some protection, it is less durable than hard shell and rubber full-body armor. When used properly, MTB full-body armor typically lasts for about 1 to 2 years. Then, you should consider replacing it for safety reasons. 
While warranty and effective durability periods for mountain bike full-body armor vary from brand to brand, most manufacturers offer a 1-year warranty. However, full-body armor must be replaced once it is damaged and no longer functional. 
POC Sports, one of the leading manufacturers of mountain bike accessories and protective gear, offers a 1-year limited warranty for all full-body armor. While the warranty covers manufacturing defects in material and workmanship, it does not apply to products that have been modified, repaired, damaged intentionally or during accidents, and used in a way other than was intended. The warranty also does not cover if your full-body armor is deteriorated or damaged after extended use. 
Fox Racing is another manufacturer brand offering a wide range of mountain bike gear and safety equipment. The company provides free repair or replacement of malfunctioning full-body armor within the 1-year limited warranty period. As long as your armor has not been damaged by normal wear and tear or during falls and accidents, the company will take care of the issue. 
LEATT offers a 1-year limited warranty for mountain bike full-body armor. According to the company's warranty policy, the product will be repaired or replaced if it has not been damaged during accidents or misuse.
2. MTB Chest Armor with a Back Protector
Mountain bike chest armor is designed to protect your chest during falls and other bike accidents. Oftentimes, this type of body armor includes a padded back or rubber back protector. 
Just like full-body mountain bike armor, chest armor also has a 1-year warranty. While some manufacturers might offer a 2-year warranty, it is pretty rare. No matter the warranty period, you must replace your chest armor if you notice significant damage after a bike fall or a crash. You should also replace your chest armor if it becomes too loose. 
Along with full-body armor, POC Sports designs chest armor with a back protector. The warranty details are similar. POC offers a 1-year limited warranty for chest armor that has defects or is malfunctioning.
Troy Lee Designs is another popular manufacturer of various mountain bike accessories. In the case of MTB chest armor, Troy Lee Designs offers a 1-year limited warranty that covers manufacturer defects only.  
3. MTB Helmets
A helmet is a crucial component of mountain bike protective gear as it prevents severe head and facial injuries. Helmets are available in several options, including half-lid, full-face, and breakaway helmets. 
Typically, warranty periods for different types of helmets range from 1 to 5 years. However, you must replace your helmet as soon as you notice even the tiniest crack on it. Besides that, even if your helmet looks just fine, it is recommended to replace it every 3 to 5 years as it may not seem damaged but continuous exposure to the sun could compromise its efficacy. 
Lazer Helmets is a leading company manufacturing mountain bike protective helmets. According to the company's warranty policy, buyers are eligible for a total of a 5-year limited warranty, including 2 statutory years from the date of purchase and an additional 3 years at no extra cost. If you encounter any problem related to materials or manufacturing, Lazer will either repair defective components or replace your helmet. 
Bell Helmets is another manufacturer of mountain bike helmets, offering a 1-year warranty for bicycle helmets and a 5-year limited warranty for motorcycle helmets. During the warranty period, Bell will repair or replace a defective helmet or offer a full refund. Note that the warranty does not cover damaged, misused, or modified products. 
KLIM manufactures a large variety of protective gear, including bike helmets. While the company typically offers a 1-year limited warranty for most products, KLIM helmets have a warranty against defective materials or workmanship for 5 years. 
6D Helmets also manufactures helmets for different types of bicycles and motorcycles. Depending on the type of bike you ride, 6D offers a limited warranty ranging from 1 to 3 years. This company claims that the expected lifespan of their helmets is around 5 years. 
4. MTB Gloves
Mountain bike gloves not only offer bikers protection but also significantly improve the friction between your hands and the handlebars. By quickly soaking up sweat, gloves keep your hands dry and enable you to maintain a safe grip. If you generally have sweaty hands, check out our article about how to choose a mountain bike grip for sweaty hands. 
While MTB gloves protect you from hand and wrist injuries, they could be damaged during bike falls or other accidents that do not even involve upper limb injuries. Therefore, regularly replacing your mountain bike gloves is recommended. 
In terms of a warranty period, most manufacturers offer a 1-year or 2-year guarantee during which they replace your faulty gloves. 
Troy Lee Designs offers high-quality mountain bike gloves that are warranted against malfunctioning or defects for one year from the purchase date. 
Dakine manufactures various bike accessories, including mountain bike gloves. The company offers a 2-year limited warranty for gloves that have manufacturing defects and will replace any faulty gloves within these two years.  
5. MTB Knee and Elbow Pads
Mountain bike knee and elbow pads are pieces of protective gear that keep your knee and elbow joints safe on your biking journey. Just like gloves, knee and elbow pads might also be damaged, even if your lower limbs are not injured as a result of a bike accident. 
Typically, manufacturers offer a one-year warranty for knee and elbow pads, but you may need to replace them sooner, depending on how frequently you use them. 
Demon United offers durable knee and elbow pads with a one-year limited warranty period. During this time, defective knee and elbow pads will be replaced with new ones. The only cost you will need to cover is a $10 shipping fee. 
G-Form is another manufacturer of knee pads and elbow protectors, offering a one-year limited warranty from the date of purchase. Note that the warranty will not cover damage caused by normal wear and tear or modification of your knee and elbow pads. 
Make sure also to take a look at our related article explaining how to choose your mountain bike armor kit before going any further. And even though you want to keep safe, admittedly, it can be a lot to wear all these different body armors. Be sure to take a look at our mountain bike armor heating and cooling tips to ensure you stay comfortable out on those trails.
Summary of Effective Armor Durability Periods
You'll also find interest in our complete list of mountain bike armor names and how to choose the right items. Be sure to take a look at that article as well.
Disclosures
This website is a participant in the Amazon Services LLC Associates Program, an affiliate advertising program designed to provide a means for us to earn fees by linking to Amazon.com and affiliated sites.