Mountain Bike Armor Pieces – A Detailed Guide
Mountain biking can be harsh for both bikes and riders and accidents do happen even when you have excellent riding skills. Wearing protective clothing, known as body armor, is one of the ways we can lower the risk of major injury if we have an accident en route. Mountain bike armor is available in a variety of forms that offer different levels of protection. In this article we'll discuss different mountain bike armor pieces and when they should be used. 
Mountain bike armor pieces includes an upper body protective vest, elbow pads, knee pads, a helmet, and gloves.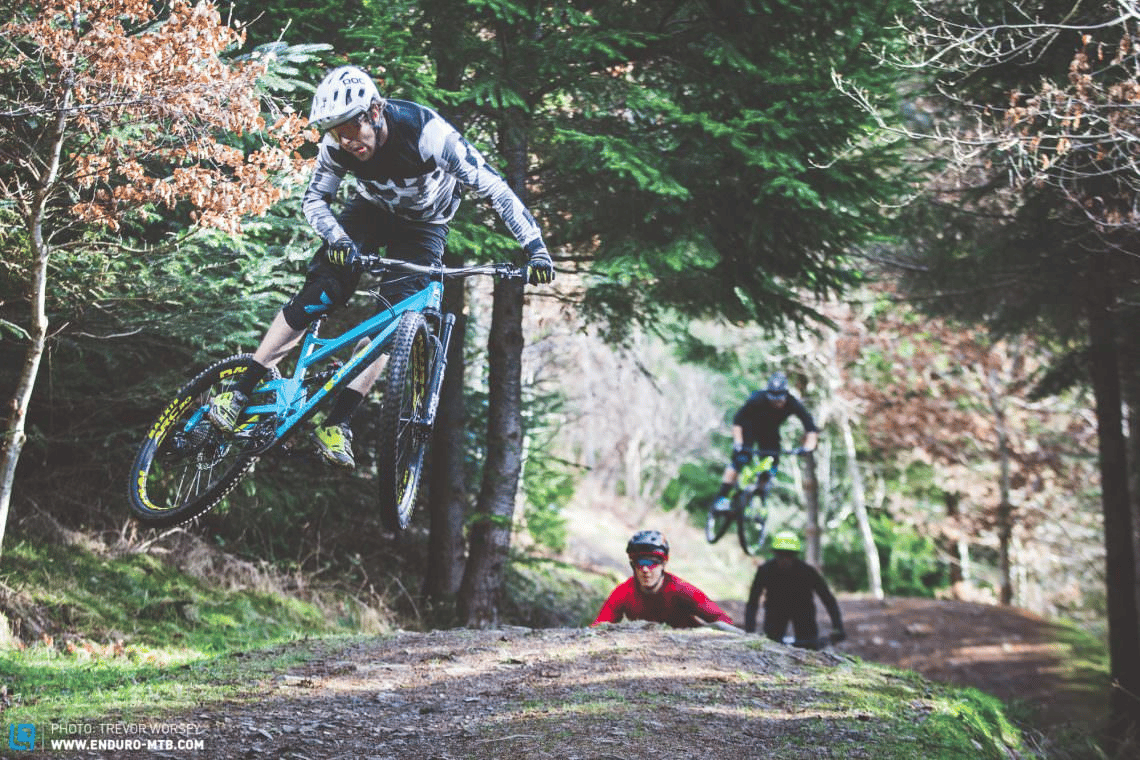 1. MTB Body Protector
An MTB body protector like this one is a pressure suit that protects the trunk, back, spine, elbows, and collar bones at the same time with one type of bodysuit.
Nowadays, breathable fabric materials such as the Koroyd fabric are utilized for suits like this, which lets your entire body breathe, and stay cool so that you can stay on top of your game.
Additionally, a good layer of padding on your body protector will protect you from challenging situations like a fall from a bike, a collision, or any other accident.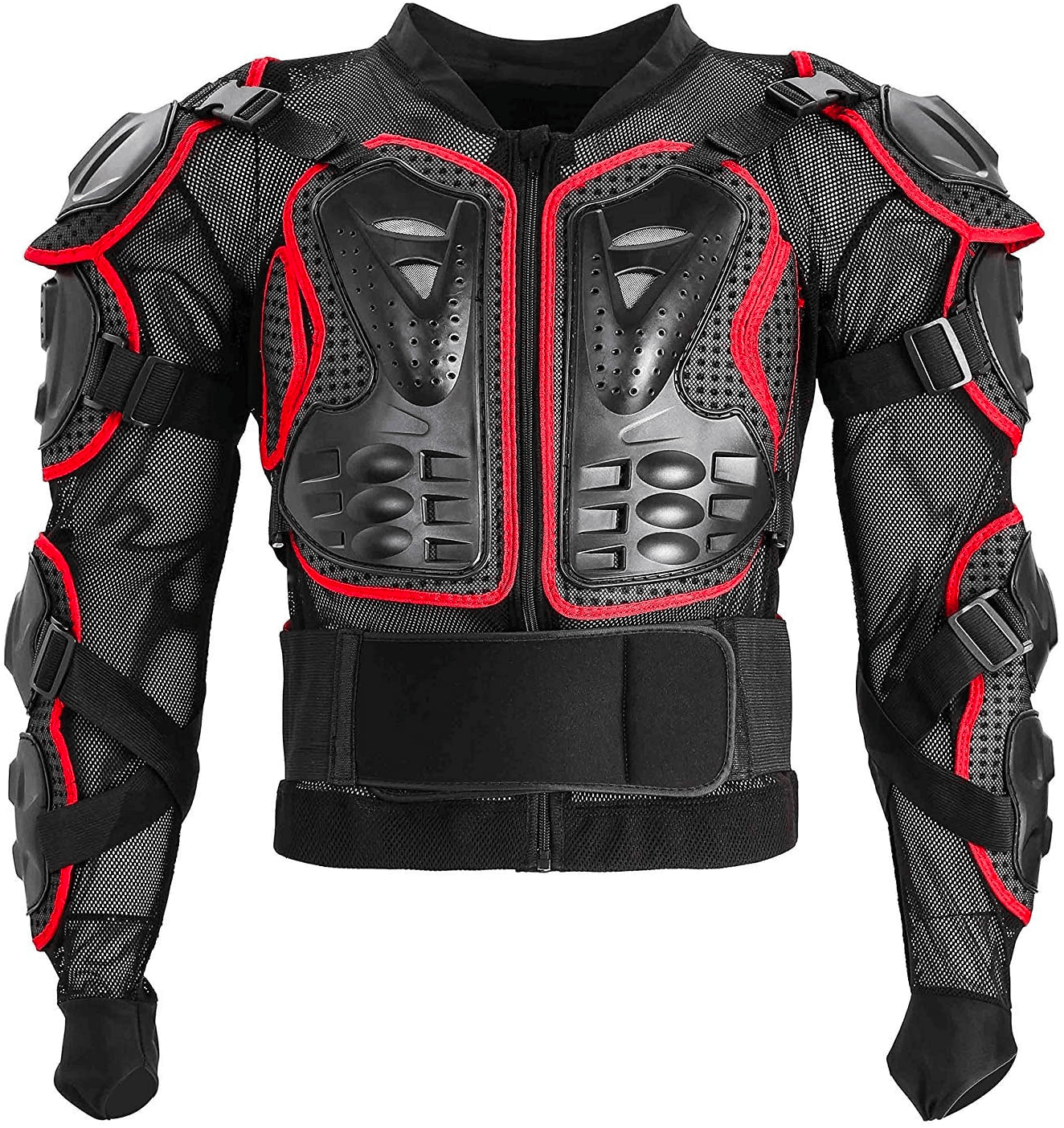 2. Mountain Bike Armor Vest
A mountain bike armor vest like this one resembles a standard formal suit vest in terms of shape. It is often referred to as a modified spine protector with additional padding on the chest and torso. It has high wear resistance, fall and shock resistance, and the outside is made of a tough outer shell that protects your chest and back spine. 
It is primarily worn to protect your chest, collarbone, and ribs from injury while cycling, especially when falling and your body scraping against the ground. The vest provides ultra-high protection while also being lighter and more comfortable than jacket armor. It is also breathable and a better option for long-term wear without making you tired and uncomfortable.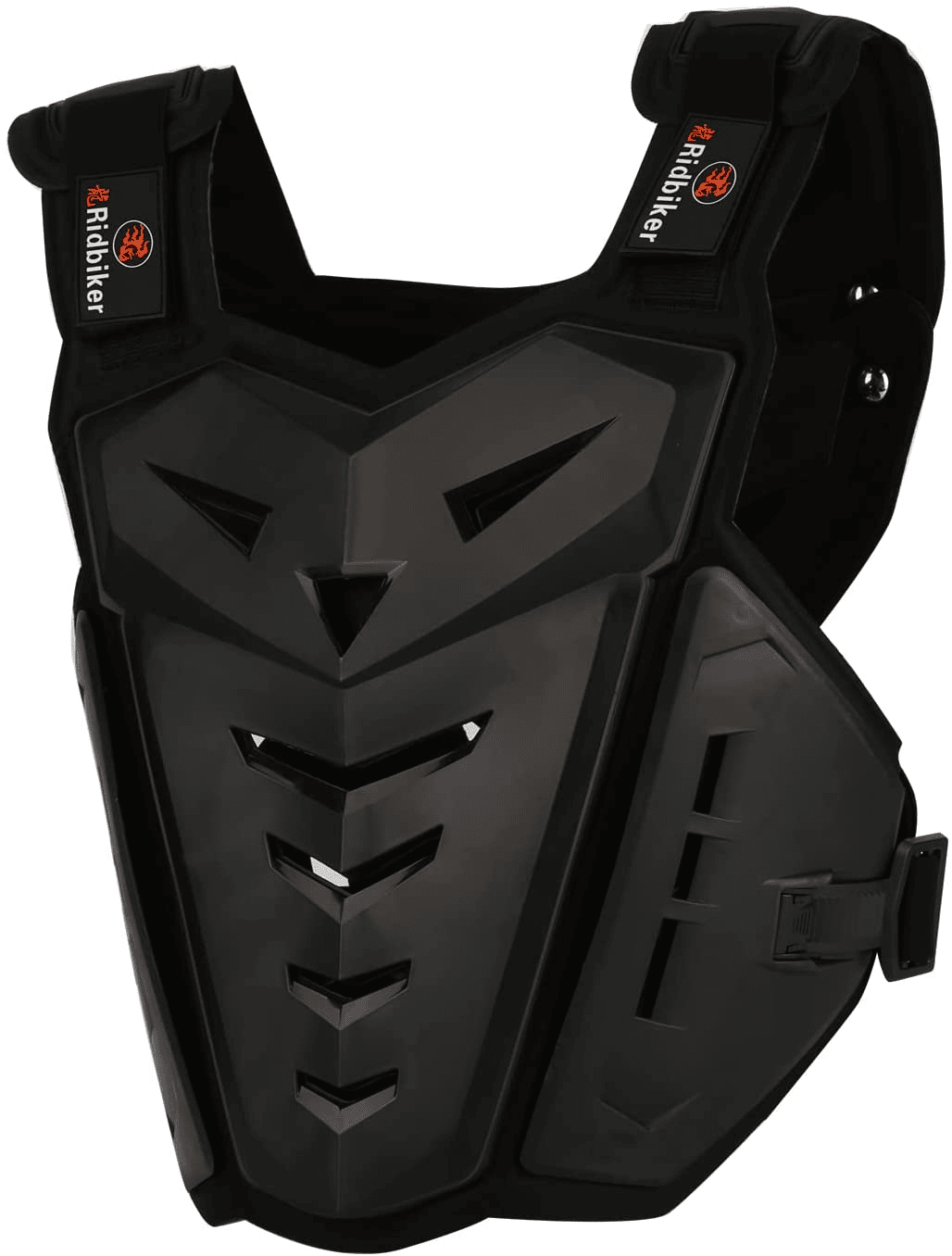 3. Back and Spine Protectors 
Back and spine protectors like this one are typically a hard plate of lightweight yet strong plastic worn with shoulder straps or placed within special sleeves in some modern hydration packs to protect the spine in a dangerous collision.
One of the most well-known is the VPD system back protector like this, which features Visco-Elastic Polymer Dough material, which is both protective and hard on the back. It's a lightweight, well-ventilated back protector with easily adjustable shoulder and waist strap anchor points.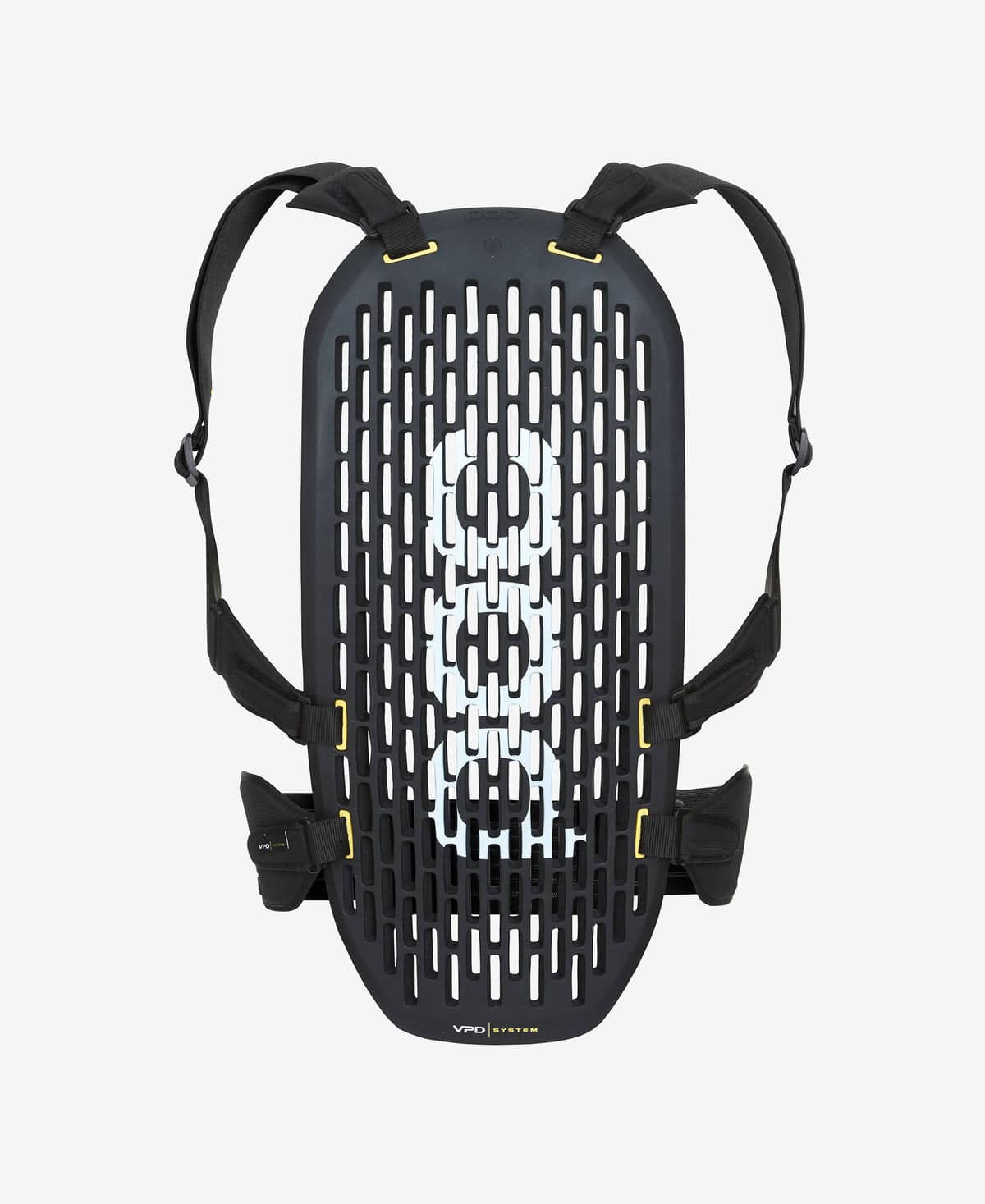 Be sure to take a look at our complete list of mountain bike armor names with tips on how to select the right ones. I know you'll find lots of extra information there.
What is a Mountain Bike Pressure Suit?
A mountain bike pressure suit is a complete armor set worn by a mountain cyclist rather than separate armor components. 
Mountain bike armor pieces include a wide variety of different components which can be mixed and matched. A pressure suit may just be a tee with protection inserts or a pair of shorts with knee pads inside to protect your knees if you fall. This MTB Pressure Suit features flexible padding that goes all the way around the torso from chest to back, with additional memory foam padding on the ribs and upper chest for added impact absorption. The entire sleeves are removable for hot summer days when you don't need the complete coverage that this jacket provides.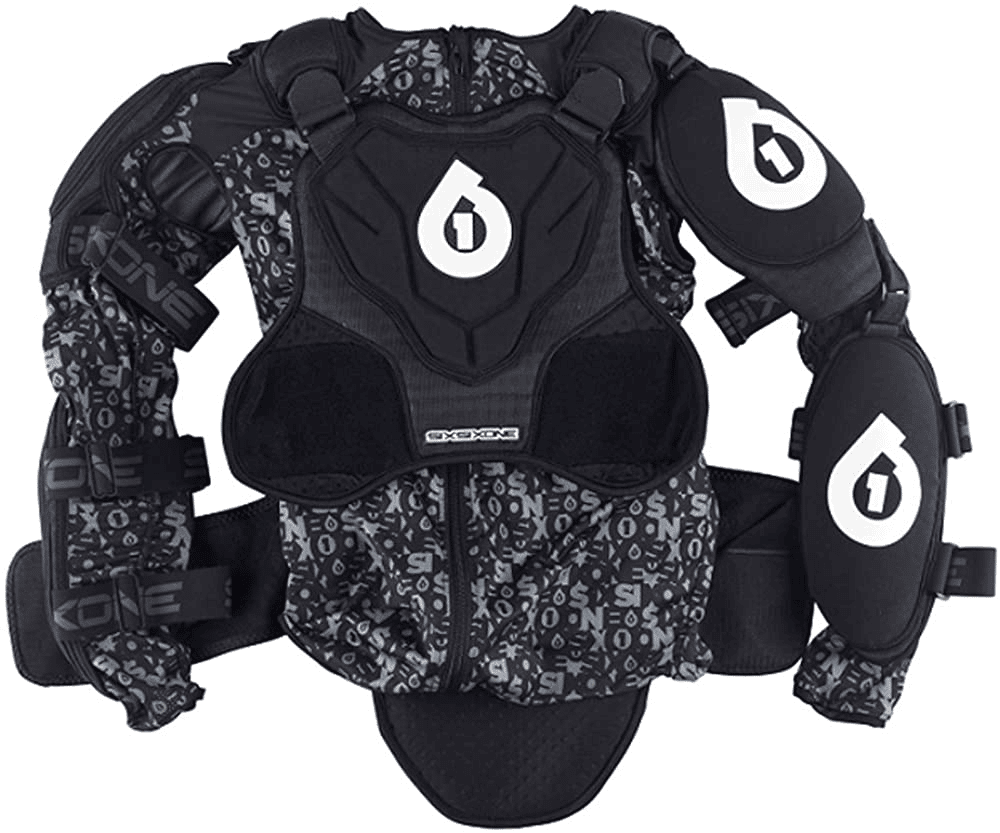 How to Choose The Best Mountain Bike Body Armor
Buy a chest and torso armor vest for extra chest protection, a pressure suit for collarbone protection, elbow pads for elbow protection, and wrist braces for wrist protection. Buy short sleeve tees with protection inserts to protect the arms, and knee pads for knee protection. Choose back and spine armor that can offer protection against impacts to the spine, which can be extremely dangerous.
Body armor can prevent you from sustaining major injuries and boost your confidence on a mountain bike, especially when riding difficult trails and if you are a beginner rider. If this is the case check out our article that can help you to decide which mountain bike you should buy.
You can choose your own mountain bike armor pieces based on your riding style, the material that will come into contact with your skin, the comfort and protection level you desire, and your personal preferences. When picking the best body protection for mountain biking, it's crucial to think about the type of riding you do. The more intense your riding style is, the more protection you'll require and you may also need to consider choosing mountain bike tires for maximum grip as we explain in our article. 
If you're spending more time pedaling on relatively easy terrain than going downhill, lightweight protection may be more appropriate. However, If you're cycling on really steep surfaces with a lot of jumps, you may need back protection or should invest in a jacket, suit, or other body armor that can protect a larger portion of your body, and you may also need to consider choosing mountain bike pedals for grip maximization to help you have better control of your mountain bike as our guide explains.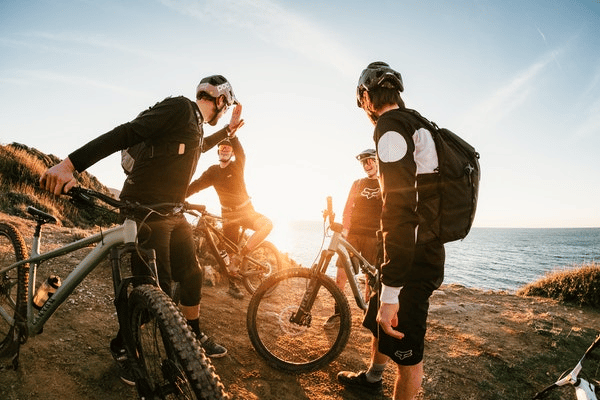 Chest Protection
Chest and torso armor vests are usually spine protectors with increased chest and torso padding. They're worn to protect your chest and ribs if you're hit hard in the chest. You may require chest protection during downhill biking because it is required when going down the slope. In fact, downhill mobility is more difficult compared to uphill movement. While you are less likely to fall or have an accident while riding uphill, it is possible for your bicycle to slip or for you to have an accident with the increased momentum of riding downhill. This torso guard is made of D30 foam as explained in this article by D30 Protection themselves, with a strong plastic insert for chest protection. To avoid bulkiness, the shoulder straps are flat and have a low profile, and the foam is ventilated for breathability.
Collarbone Protection
Your regular torso protection or a pressure suit vest can protect your collar bones from injury when mountain biking but some riders also wear shoulder pads to protect the rest of the shoulder area. Short-sleeve shirts with protection inserts are also meant to be worn under riding jerseys to provide protection in crucial areas such as the shoulders, chest, back, and collarbones. This short-sleeve armor tee features detachable protection inserts for the shoulders, back, and chest. The extremely breathable fabric provides plenty of airflow while remaining lightweight enough to wear under a riding jersey.
Elbows 
Elbow pads can be used to protect elbows from injury or scratches. These elbow pads are noted for their dense padding and Lycra fabric, which allows the elbows to move freely without being restricted while still providing good breathability due to its sweat-wicking ability.
Wrists
Wrist braces are used to safeguard your wrists from scratches or falls. These McDavid Hyperextension Wrist Guards stabilize and support the wrists while you ride. They also provide wrist protection, provide support for injured wrists, retain warmth, and promote compression and healing. If you are feeling discomfort in your hands and wrists it could be because of the way that you are holding the bike grips. Our article about where to hold mountain bike grips for proper posture could be a helpful resource for you.
Arms
Wear a pressure suit or a top with padding on the bony parts of your body for protection. Because the elbows are the most vulnerable part of the arm you should invest in good elbow protector pads or elbow pads that cover the full arm such as these POC  air sleeves. These elbow protectors can extend up to the whole arm while offering an extremely high level of ventilation and comfort.
Knees
Knee pads are designed to protect your knees from accidents while riding your bicycle downhill.
These Sweet Protection knee guards provide adequate shock impact and absorption while maintaining a sleek appearance. They're wonderful for almost any type of riding, but especially if you're on a long route and don't want the thickness of pads.
Back
If you're cycling on really steep surfaces with a lot of jumps, you may need back protection such as a pressure suit or back protectors for mountain biking is a wise move for anyone who rides fast or has tricky descents. This Bluegrass Armor Lite armor has a triple-layer EVA foam back panel that protects the upper back and stretches down to the small of the back. 
It may also be a good idea to check out these tips and tricks from the Enduro Mountain Bike Magazine, as they could help you to stop back pain while you are mountain biking. 
Head and Neck
Depending on the biking environment and terrain, some riders may opt for wearing vests, chest protectors, and even goggles. Helmets, neck and shoulder braces like these, and cycling tubes for the neck provide head and neck protection. This Giro Agilis riding helmet is ideal for riders looking for a lightweight helmet with somewhat more coverage and a variety of performance features for road and gravel riding. It is considered to be one of the best helmets in terms of weight, cushioning, support, straps, and special ventilation systems through its openings over the scalp.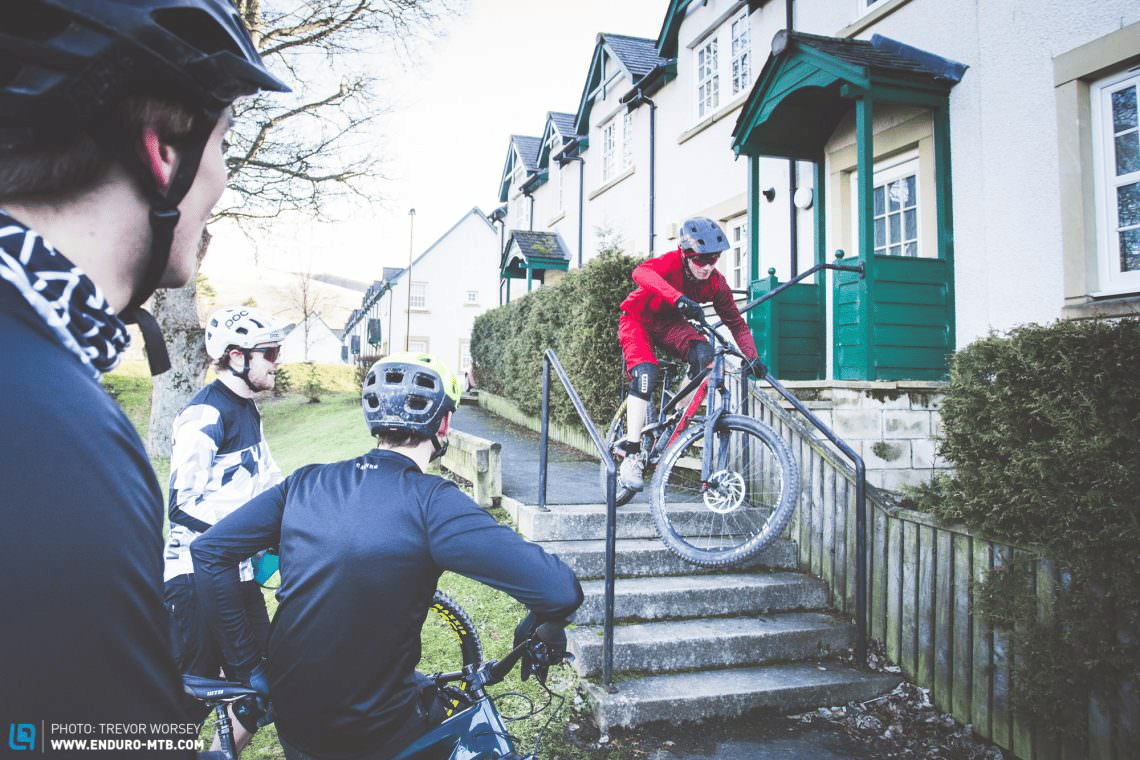 For safety's sake, be sure to read our related article explaining the methods for mountain bike armor qualification as well as our article explaining mountain bike armor durability. These related articles will give you all of the information you need to keep safe.
Similarly, if you're looking for the best mountain bike body armor upgrades, take a look at another article for more information. And we know that wearing all of this armor can be uncomfortable at times. Even so, our article explaining the different mountain bike armor heating and cooling tips will hopefully keep you as comfortable as possible out on the trail.
Choosing Mountain Bike Body Armor For Comfort
Choose padded armor that offers maximum comfort without compromising safety, use body armor that heats to warm up, ventilation holes for cooling, and lightweight material armor for reducing weight.
Aside from the mountain bike armor's ability to protect, there are other crucial elements to consider. When it comes to choosing the ideal armor for yourself, consider factors like armor weight, comfort, ventilation, perspiration wicking, temperature, and design. 
Riding Comfort
Protective padding should cover almost all of the major points on your body such as the shoulders, elbows, chest, spine, and knees. Hardshell armor is best suited for gravity-style riding on technical terrain. Softshell armor, on the other hand, is designed to be used more frequently for trail riding like knee pads and elbow pads. Getting the appropriate size armor is crucial because if your armor is too small it may restrict or stop blood flow through your body, while if too large it will fall off if you crash. Wearing comfortable trail equipment allows you to push yourself harder and ride more aggressively, which can help you to become a better rider.
Mountain Bike Armor Heating
Different armor has ventilation holes or breathable cloth for a more comfortable journey. Because of the fabric's breathability, it keeps the body cool and reduces sweating. In cold conditions, insulating materials like wool or thick layering beneath the armor might keep your body from becoming too cold. Another consideration for winter could be choosing heated mountain bike handlebar grips so that your hands can stay warm in cold or extreme weather conditions.
Disclosures
This website is a participant in the Amazon Services LLC Associates Program, an affiliate advertising program designed to provide a means for us to earn fees by linking to Amazon.com and affiliated sites.