Tricks to Choose Clip-on Bike Fenders for Mountain Bikes
When it comes to preparing for wet weather riding, fenders are the best way to make your experience much more pleasant and enjoyable. Notably, they help protect your body and bike in those harsh weather conditions by keeping off mud spray and grime that's thrown up by your tires. Fenders also come in handy in dry climates – blocking road grit, debris, and dirty water from puddles. Clip-on fenders, in particular, are best for bikes without fender mounting points or eyelets. In this article, we'll guide you through the process of choosing the right clip-on bike fenders for mountain bikes.
To choose clip-on bike fenders for mountain bikes, ensure the fenders are 10mm wider than the tires, cover the bicycle tire up to the 3 o'clock position, and that the fenders have at least an 18mm clearance from the tires.
As an adventurous mountain bike rider, you need to take steps to keep your body and bike dry and free from mud and snow. With this in mind, fenders are the perfect bike accessory to complete the ensemble of a well-equipped all-weather cyclist. During winter, you must consider how to keep yourself warm and safe from injury, as our articles on mountain bike armor heating and mountain bike armor pieces discuss in depth. 
Below is our ultimate guide to choosing clip-on fenders for mountain bikes. We'll go through the different types and important factors to consider when choosing clip-on fenders for your bike.
What are Clip-on Bike Fenders, and How Do Bike Fenders Work?
Attaching fenders to your mountain bike is a very important preventative measure. Not only do they prevent you and your riding buddies from getting wet, cold, and dirty, but fenders also prolong the life of your bike by reducing wear and damage from mud cakes, road grit, and stony chips. 
Clip-on bike fenders are mountain bike accessories designed to protect riders by keeping mud, dirt, and debris off the rider and bike. They can be attached to bikes without pre-drilled eyelets or sufficient tire clearance for mounted fenders. Bike fenders work by catching and redirecting wheel-spray of muddy and dirty water, as well as sand and dry debris kicked up by your bike tires.
Clip-on fenders for mountain bikes are also remarkably easy to mount and detach from your bike using simple fastenings like Velcro, cable ties, or elastic rubber straps. This easy and tool-free installation makes them a good option if you want to swap your set of fenders between multiple bikes or remove them later on the ride.
Although clip-on fenders do not offer as much protection as traditional full-coverage fenders, as this video demonstrates, they still shield you from the worst of mud, water, and other tire sprays. These fenders are also much more versatile than full-coverage fenders, meaning they can be mounted on most types of bikes. They are also lighter, making them an attractive option for performance-oriented cyclists.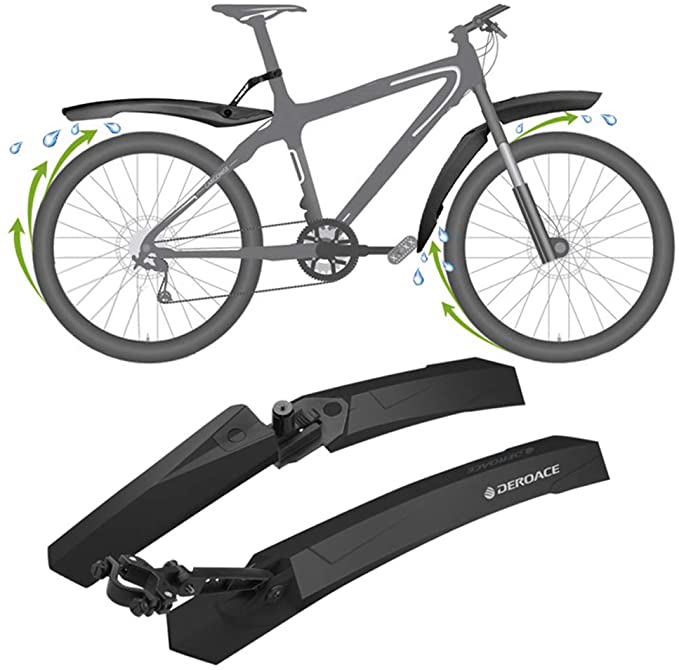 You also might find interest in learning if mountain bike fenders work and how to install mudguards on a mountain bike. If so, be sure to read our related article for more information. Furthermore, you might like to know if you need mountain bike mudguards or not or how to make a mountain bike mudguard. Be sure to read those articles before going any further.
Types of Clip-on Bike Fenders
Fitting the correct clip-on bike fenders can prevent damage to your bike and make riding more convenient. This is because different bikes require different sorts of clip-on fenders. 
The four different types of clip-on bike fenders are clip-on fenders for gravel bikes, clip-on fenders for road bikes, clip-on mountain bike fenders, and clip-on road bike mudguards.
If you're a newbie cyclist you may be wondering what mountain bike you should buy then check out our article that discusses everything you need to know when purchasing your bicycle. 
Let's go into each of these types in detail below:
Clip-on Fenders for Gravel Bikes
Gravel bikes like these are designed for mixed-terrain rides, from smooth pavements and unpaved gravel roads to wet descents and muddy trails. To handle a wide range of on-road and off-road riding, gravel bikes usually have wider and more puncture-resistant tires than classic tires. As a result, these fenders that are wider are specifically developed for tires exceeding 32mm and would be suitable for gravel bikes. We go into more detail about various tire options in our article that looks at how to choose mountain bike tires for maximum grip. 
If your fenders seem too close to your tires we provide tips and tricks on how to adjust mountain bike fender offset. Mudhugger also offers a guide to creating more tire clearance for your bike on its website.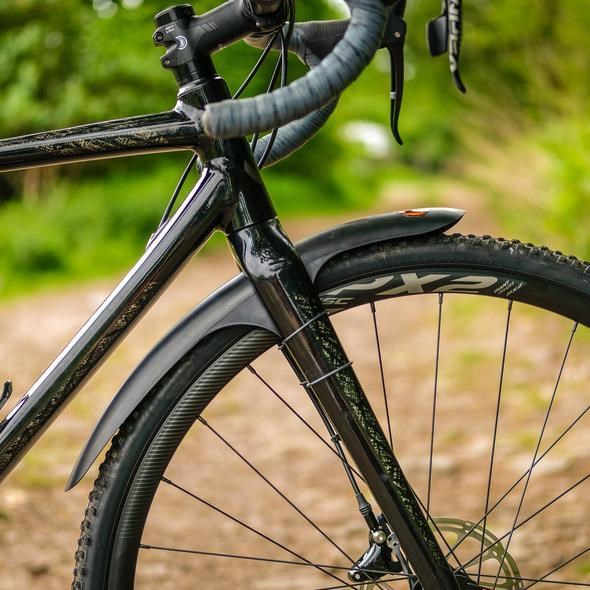 Clip-on Fenders for Road Bikes
Road bikes are typically lighter with a shorter wheelbase and narrower tires than gravel bikes, designed for regular tarmac roads. However, these bikes have minimal tire clearance and so are not ideal with full-length fenders. Instead, plenty of clip-on fenders are designed as sturdy and effective solutions for road bikes. Clip-on fenders like these are super quick and easy to attach via a unique Velcro system and remain secure once they're on.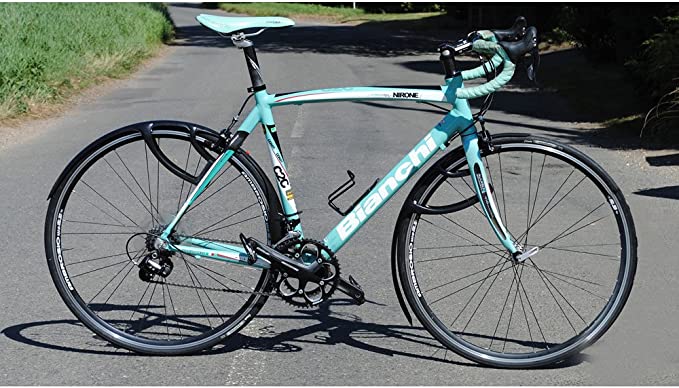 Clip-on Mountain Bike Fenders
Clip-on mountain bike fenders like these meet the need for extra mud protection. With solid construction, they sit close to the tires to block mud and provide decent coverage for the bike. You can also easily install the fenders using Velcro or zip ties. In addition, they offer a large degree of protection for the vulnerable parts of your mountain bike like the drivetrain. They can also handle sprays at higher speeds keeping your back dry during bike races.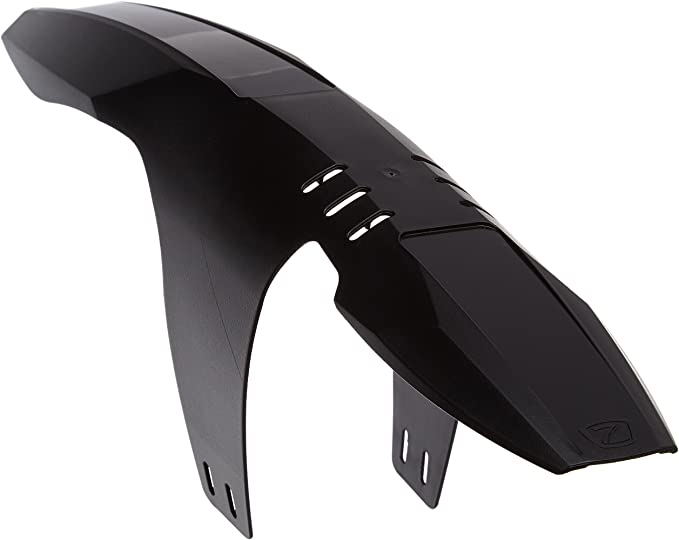 Clip-on Road Bike Mudguards
Clip-on road bike mudguards like these are rattle-free and great for roads that are wet from recent snowmelt or rain. While many mudguards require a lot of hassle where you have to unbolt the brake calipers, these guards slide in under the brake caliper and attach securely to your frame via notched rubber straps.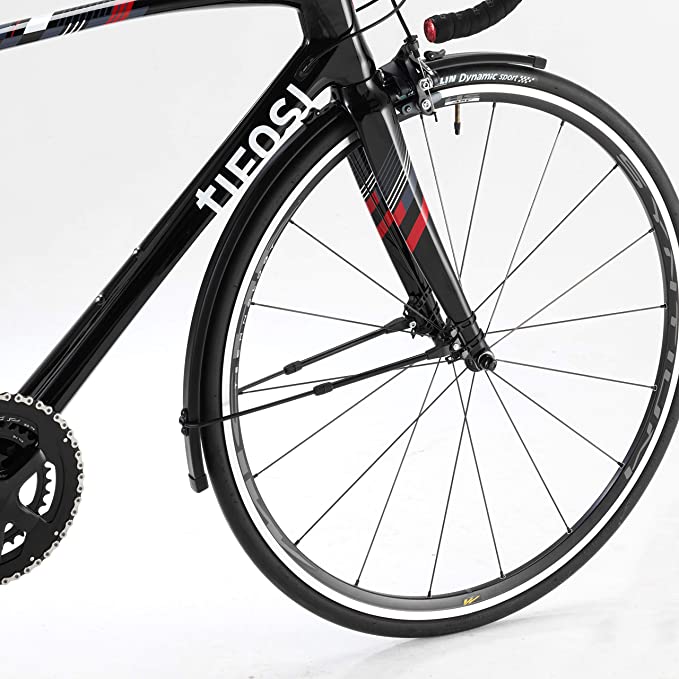 When to use Clip-on Mountain Bike Fenders
There are several types of fenders including full-coverage, clip-on, MTB style, and micro-guard fenders. So how do you know when to use clip-on fenders on your mountain bike?
Clip-on bike fenders are used if the mountain bike has no eyelets, when the rider needs fenders that can be installed and uninstalled in seconds, and if the trail calls for full-coverage fenders.
Mountain bike clip-on fenders are preferable when:
Reason 1. The MTB Fork has no Eyelets
Before purchasing fenders, you need to determine whether your bike frame or fork has the mounting eyelets required for full-coverage fenders like these or if you need clip-on fenders. Most mountain bikes typically fall into the category of having no eyelets and work well with clip-on fenders like these.
Reason 2. The Rider Requires Fenders that are Easy to Install and Remove.
Clip-on fenders have remarkably easy and tool-free installation making them a great option if you're a new biker or there is a need to remove and store the fenders quickly. If you have difficulty installing or adjusting the fender, you can check out our step-by-step guide on adjusting mountain bike fender offset.
Reason 3. When the Mountain Trail is Extra Muddy or Wet
While full-coverage fenders like these offer the best protection due to their maximum coverage on tires and extra mud flaps, clip-on fenders like these still do a fine job of keeping you and your bike clean and dry, as this YouTube video illustrates. They're particularly useful on muddy trails and wet roads as they help to keep the mud on the trail, not on your face and headset bearings!  
Important Features to Consider When Choosing Clip-on Bike Fenders
The last thing any cyclist wants is for their new tire tread to be worn down by an ill-fitting fender. You have to be careful when choosing clip-on fenders to avoid any complications with installing and using your fender set.
When choosing clip-on bike fenders for mountain bikes, the most important features to check are the fender length, width, style, attachment system, extra fender accessories, outer material, and fender weight.
To choose the right clip-on bike fender for a mountain bike, check the following features: 
Feature 1. Fender Length
An important feature to consider when purchasing a clip-on fender is the fender length and its compatibility with the tire size and type. The longer the fenders are, the more protection they offer you, your bike, and anyone riding behind you. Also, ensure the fender can fit between the tires and frame with at least an 18mm tire clearance. 
Feature 2. Fender Width
Check the side of the tire to see its width and choose a clip-on fender at least 10mm wider than the tire. Here is a guide by Rene Hearse Cycles to help you choose the right fender size for your tires. 
Feature 3. Added Accessories Like Reflective Tape
Some fenders like these come with added accessories like reflective tape. Some have transparent film and rubber tabs which help protect the paintwork from damage when attaching them to the bike. Some fenders also come with taillights like these.
Feature 4. Attachment Method
Another feature to consider, especially for bikes without eyelets, is the attachment method of the fender. Methods to attach fenders include elastic rubber bands or straps, Velcro, brackets, and zip ties. These fasteners help clip the fender to the fork legs, downtube, seat stays, or seat posts.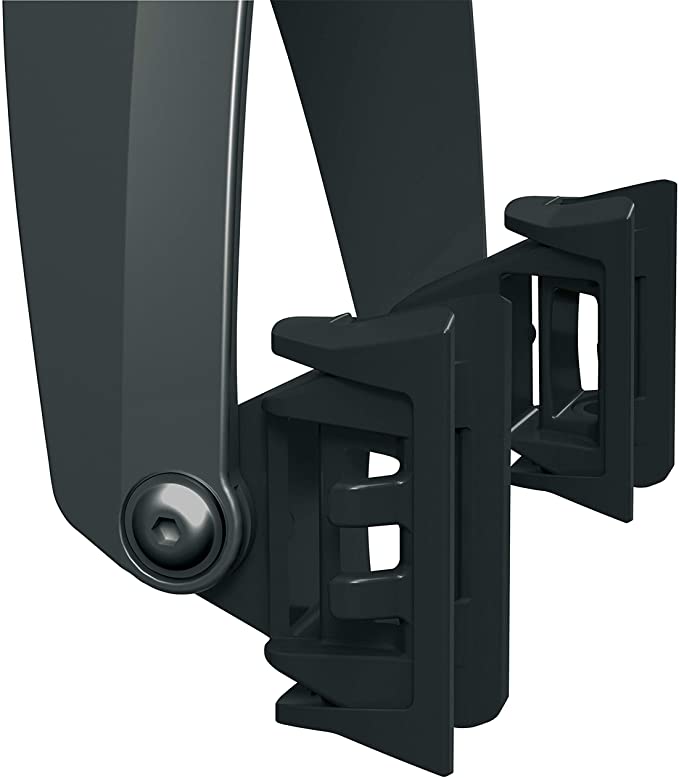 Feature 5. Outer Material
Different bike fender manufacturers use different materials to make their fenders. The common materials used are metal – aluminum and stainless steel, and plastic – polycarbonate and polypropylene. While metal materials are more aesthetic, durable, and offer more protection, plastic materials are soft, lighter, and can be recycled.
In addition, according to this research paper by the International Journal of Innovative Science, Engineering & Technology, carbon fibers are now being used to manufacture high-quality mudguards. 
Feature 6. Fender Weight
Another feature to consider is the weight of the fender. Most clip-on bike fenders for mountain bikes are handy and lightweight, keeping any additional weight to a minimum. For bikers involved in races, the less extra weight the fender adds, the better. 
Feature 7. Fender Style
The last feature to consider is how compatible your fender style and mountain bike are. Different fenders attach to different regions of your bike. Fenders also come in different shapes like wings, swallowtail, telescopic, and arc. Fenders also come with varying coverage angles, which can affect the aerodynamic drag of the bicycle, as this paper published by SAE International discusses. 
Trendy Mountain Bike clip-on Fenders and Their Specifications
Here we list examples of fenders and what their specifications are:
| | | | | | | |
| --- | --- | --- | --- | --- | --- | --- |
| Clip-on Fender Example | Width(inches) | Length(inches) | Extra Fender Accessories | Fender Material | Fender Weight(grams) | Fender Attachment Hardware |
| SKS Raceblade Pro XL | 11'' | 22'' | Mudflaps | Plastic | 365 g | Notched rubber straps |
| Standard Rear Mudhugger Bike Mudguard | 18.07'' | 2.09'' | Leather washers | Polycarbonate | 208 g | Nitrile O-rings and Velcro straps |
| Flinger Race Pro | 1.5'' | 27.5'' | Twist lock stay adjusters | Polycarbonate | 420 g | Rubber straps |
| Crud Road Racer Mk3 Mudguard  | 8.82'' | 2.99'' | Pile strip, anti-vibration dampeners | Polycarbonate | 262 g | Velcro |
Frequently Asked Questions on Mountain Bike Fenders
Will 700c Fenders Fit 27 Tires?
Yes, according to this post by Velo Orange, 700c fenders fit 27" tires well. The two sizes are close enough for the fenders to fit securely. 
How Much Does It Cost to Replace a Fender?
Fenders are generally cheap to install and replace. Their prices range anywhere from $10 up to $60 depending on the type of fender you purchase. Check amazon for different fenders and their prices. Another affordable option is to make your own and we explain exactly how to make a DIY mountain bike rear fender in our article.
Are Fenders Worth it on a Bike?
Fenders are absolutely worth it! If you've never fitted fenders on your bike before, you'll definitely be surprised by how much water and mud they deflect. You're less likely to turn up at your destination looking like you've literally been dragged through the mud. Your clothes and bike will appreciate the fenders, not to mention other riders behind you.
Disclosures
This website is a participant in the Amazon Services LLC Associates Program, an affiliate advertising program designed to provide a means for us to earn fees by linking to Amazon.com and affiliated sites.